Malta on a Budget
Great holidays don't all come at great cost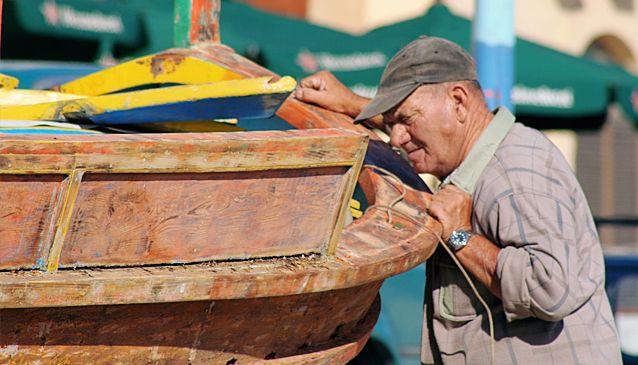 Malta is the ideal destination for travellers and holidaymakers of all creeds, and there are many things which can be appreciated by everyone, regardless of budget or style. We've put together our top ten cheap things to do in Malta, from natural wonders to cultural treasures, which every visitor to Malta should endeavor to experience…
Sunrise and sunset
Malta is small enough that you can watch the sunrise over the horizon in the morning, and be on the other side of the island to watch it set in the evening, including a day of exploration in between.
Lunch on traditional snacks
There are plenty of cheap lunch options in Malta. Try Hobz biz-Zejt (the Maltese tuna roll) which washes down nicely with a glass of Kinnie, a local soft drink made from bitter oranges. If calories don't bother you, try one of Malta's traditional stuffed pastries, or head to the small shops in every village in Malta that sell fresh, hot Pastizzi and Qassatat, as well as mini pizzas.
Take an evening meal in one of the sea-side kiosks
The coast of Malta is dotted with these simple but pleasant food kiosks and cafeterias which offer seating to rest your weary legs. They are generally located near water polo pitches and offer a wide and varied menu at reasonable prices.
Use the buses to get around
Public transport in Malta remains among the cheapest in Europe and offers a good, reliable service, enabling visitors to explore the entire island with ease. Choose from a day or weekly pass.
Beach hop around the island
The weather in Malta is so temperate you can spend time at the beach throughout the year. Whether planning to sunbathe, swim or have a quiet read, there are plenty of sandy and rocky beaches around the island to choose from.
Wander around the historic cities
The walled cities of Valletta, Mdina and Birgu ooze so much character that you need not do anything other than walk around them with an observant eye to feel like you are in an open-air museum. Valletta and Birgu's fortifications are near the sea while Mdina, set high on a hill, keeps a watchful eye over the rest of the island. All of them are beautiful yet have a different mood.
Experience the Maltese flea markets
There is a different flea market to visit every day of the week in Malta. The best ones to visit are those in Valletta (at present relocated to Blata l-Bajda due to works-in-progress) and Marsaxlokk on Sundays, the latter including a massive fish market. The Tuesday market held in Birgu is less tourist-oriented, presenting a great opportunity to mingle with locals as they shop.
Visit a religious festa or a themed village event
The best way to get a taste of authentic Maltese culture, especially during the summer months, is to head to a party in one of our towns or villages. The focus of any Maltese festa is usually a celebration in honour of the patron saint of the local parish, however several villages also hold themed events to promote specific elements of their own culture, such as the Qormi bread festival.
Visit Dingli Cliffs and take a walk along the rocky coast
All coastal walks in Malta are a delight, with views of deep blue sea meeting light blue sky and the gentle sound of waves to sooth the soul. Head to the northwest of the island and perch above the 250m Dingli Cliffs for stunning views of the Mediterranean Sea, an ideal location to watch a dramatic sunset.
Relax in one of Malta's beautiful gardens
With so much to see, do and experience in Malta, you'll likely find yourself just wanting to stop, catch your breath and reconnect with yourself and nature. Pick a garden in Malta, choose a nice sunny spot, kick your feet back and relax!