Things to do in Malta in the Winter
TIME : 2016/2/20 14:27:42
Things to do in Malta in the Winter
This Mediterranean island has a lot to offer outside the peak summer season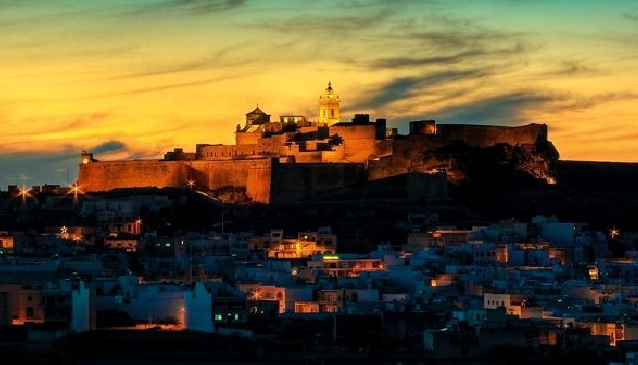 Thanks to all year round fine Mediterranean weather, there is no shortage of things to do in Malta away from the stereotypical sun, sand and sea holiday. In fact, certain activities and attractions are actually more accessible in Malta throughout the winter. The absence of the summer's stifling heat means that discovering the many cultural and historical gems dotting the Maltese islands is a much more pleasurable experience. The countryside is also transformed into a green haven with blooming indigenous flora... a beautiful contrast to the dry and rugged landscape of the summer months.
To get you inspired we've compiled a list of exciting outings that highlight the range of attractions Malta offers all year round…
Got a sense of balance and adventure? A great way to get across and enjoy the unique Maltese countryside is with Malta Segway Tours. These safe and fun rides are suitable for both adults and children 12 years upwards. Morning and afternoon daily tours are organised around some of Malta's most beautiful scenery in the Dingli Cliffs area.
Heading out to Gozo? Malta's smaller and more rural sister island has a unique charm and breathtaking scenery that can be discovered in a day. Gozo Pride Tours offer both 4x4 Jeep tours as well as Quad Bike tours of the island. To make it all that more exciting they even throw in a 15 minute powerboat ride free of charge!
If you prefer taking things more leisurely and have the time for some real sightseeing, nothing beats the Malta and Gozo hop on, hop off open-top buses. A Malta North route, Malta South route and a Gozo route, practically take in all that is of interest on the islands. A free harbour cruise along the historic Valletta bastions is also thrown in for good measure.
Talking about Valletta...the capital of Malta is described as an open-air museum by UNESCO and the winter's mild climate make it the best time of the year to stroll around its historic streets. Before setting off though, there is no better place to start than the Valletta Living History show that walks you through the capital's colourful story.
One for all the family is the Limestone Heritage Park & Gardens . An award-winning audio-visual presentation and walkthrough celebrating Malta's distinct stone is combined with extensive gardens and an animal park...a pleasant outing for all the family. Those who want to try their hand at stone sculpting can also do so here.
Mdina is on any tourist's must to do list. After having strolled through the quaint medieval streets of 'the Silent City', you can find Melita trackless trains waiting for you just outside Mdina in front of the Roman Villa. This 30-minute ride will take you through neighbouring Rabat's historic streets and the surrounding countryside with some breathtaking views of the island.
Finally, if you want to take in some fresh air off the beaten track...what better way than to put on some walking shoes, pack a snack and drink, and enjoy Malta from a ramblers point of view – this is a perspective that only a few tourists actually get to see. Click here for some recommended walking itineraries.
If you ask any local in Malta which time of the year they would rather be a tourist in their own country, the vast majority would probably opt for seasons outside of the summer. This is when you can really enjoy the outdoors they'd claim, as it hardly rains anyway and temperatures are much more agreeable; plus there are fewer tourists around. Then again, locals are spoilt having grown up with plenty of sunshine, beaches and sea all around them.
So ultimately, as a visitor to Malta, the call is yours…