Get Married in Malta!
TIME : 2016/2/20 14:27:45
Get Married in Malta!
We reveal why an increasing number of tourists are choosing a wedding in Malta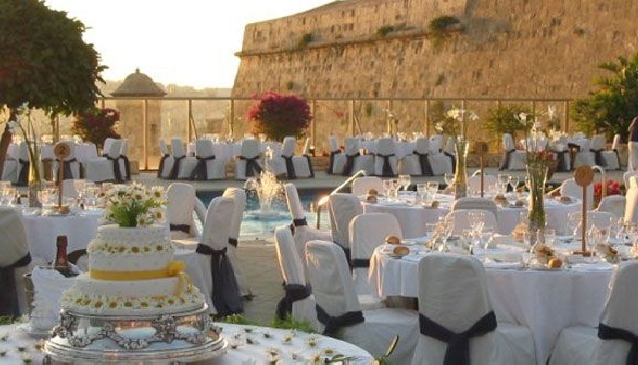 A growing number of foreigners are discovering Malta as a dream destination to get married. The combination of the lovely Mediterranean weather, medieval towns, inspiring churches, idyllic beaches and some exceptional wedding venues, make Malta the perfect backdrop for that most special of days.
A wedding is a momentous occasion for a Maltese couple and families traditionally spend a fortune on their wedding day. This makes it a thriving local business with numerous options and packages available. It can be a daunting task from an organisational point of view especially if you are a foreigner and are not familiar with the Maltese market. This is where a wedding planner comes in particularly handy. Not only will it make the whole process much smoother and hassle-free, but you are also likely to be inspired by many more ideas, whilst also getting much more value for your money by using the local connections of the wedding planner.
In the words of Sarah Young, one of the first local wedding planners to dedicate herself to this profession, "Malta is a beautiful sun-drenched island were couples may experience the unique event of exchanging vows and having a break at the same time surrounded by hundreds of years of history and a beautiful deep blue sea. We spare our clients the stress that is inherent in the planning of a wedding in Malta by seeing to every detail - from the first moment when the couple draws up the wedding budget to the moment when the wedding party leaves the island."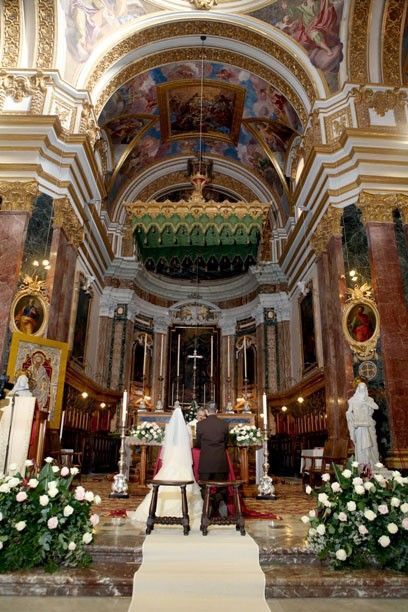 Today, Malta can be reached by a number of airlines with good value direct connections especially from Europe, be it the UK, Denmark, Germany, Spain, Italy or France. This makes it an easy journey for the wedding party who can stay in anything from budget accommodation in Malta to luxury five star hotels.
The most popular venues for the wedding ceremony are either one of the many beautiful churches dotting the island, a romantic secluded beach or the lush gardens of a private venue. Malta has a knack of attracting all sorts of events to the islands and local suppliers are well equipped to host anything from large receptions to more private and intimate occassions. The wedding venue can be anything from a villa, palazzo or castle to a luxury hotel or seaside restaurant. Sarah Young points out that "Getting to know our clients and discussing their preferences is a key part of the process. Malta has virtually an unlimited number of possibilities for a dream wedding and with some thoughtful planning the perfect combination can certainly be found.