The Best Diving in Malta
TIME : 2016/2/20 14:27:51
The Best Diving in Malta
Gozo offers some of the most spectacular diving in the Mediterranean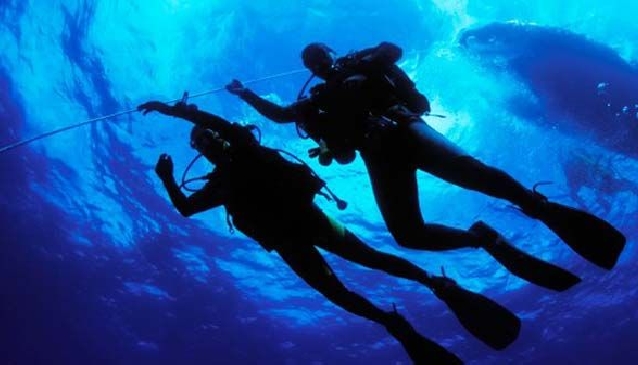 Diving has got to be one of the top 10 attractions in Malta. Surrounded by an invitingly clean sea with all year round mild water temperatures, Malta and Gozo have carved out an increasingly popular tourism niche, with more and more foreigners discovering the great diving opportunities available.
Whilst Malta has its fair share of diving attractions (the Um El Faroud tanker wreck in the south of Malta and the reef/cave dives available in Cirkewwa and Anchor Bay in the north of Malta, are a couple surely worth of mention), anyone familiar with the best diving spots around the islands will, without hesitation, point out that the most excellent dives are to be found in Gozo.
The magic of Dwejra's inland sea is enough to send any diving fanatic into dreamland. A minute lake enveloped by dramatic cliffs leads into a 35 metre long tunnel which gradually changes from the dark waters of the cave into the dazzling azure of the open sea. The area is overflowing with marine life, caves, tunnels and arches, and underwater cliffs that take you down 60 metres to a sandy seabed for deep water diving. Dwejra can be ranked amongst the top diving sites anywhere in the Mediterranean.
This is the cream of the crop but Gozo is dotted with other natural great dive sites such as at Mgarr ix-Xini and the Xlendi reef and tunnel. Wrecks and artificial reefs can also be explored around the island especially within the Malta-Gozo sea channel.
If you are planning to dive whilst on holiday in Malta, you can choose to stay in Malta or in Gozo. The two islands can be reached in less than 30 minutes by boat and it is worthwhile discovering diving sites on both islands anyway. There are a large number of diving centres and schools available with most of them running a safe, fun and fully qualified business. It is always a good idea to send a few enquiries before committing - the languages that they speak, their approach towards safety (are oxygen, life jackets and first aid always available), what is included in the price and diving packages (equipment and hotel transfers), and whether you can choose where to dive. Most of the diving centres have a pretty comprehensive website that should answer most initial questions.