A Day in Valletta
TIME : 2016/2/20 14:27:53
A Day in Valletta
The capital city of Malta is the perfect place to soak up the character of the island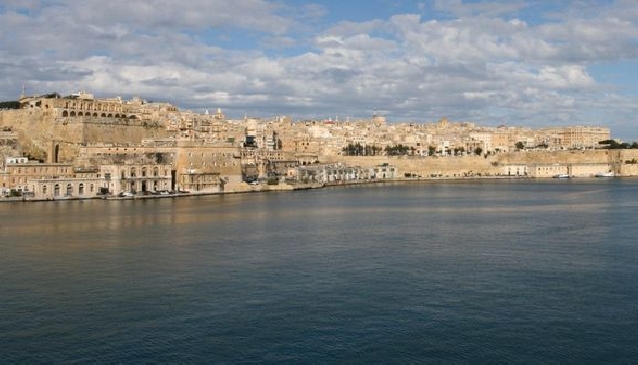 Valletta occupies a small plot of land jutting out into Mediterranean and separating two of Malta's principal harbours. The capital city's contained dimensions and the plethora of historical attractions dotting this UNESCO World Heritage Site make Valletta an ideal city to discover on foot and one of the best places to find things to do in Malta.
Most visitors head straight to the majestic St. John's Co-Cathedral, and rightly so; built and adorned through the vast wealth contributed by the Knights of Malta, this is easily one of the most rich and beautifully decorated churches anywhere in Europe. The majority of other notable museums in Valletta are managed by Heritage Malta. The Palace State Rooms and the Palace Armoury in the Grandmaster's Palace are especially recommended.
If you are in Valletta for just a day, it is not possible to explore all these museums in great detail. Fortunately, wandering the streets of Malta's capital is just as gratifying with UNESCO itself describing it as "an open air museum". The suggested route is to simply take the initiative and randomly explore Valletta's narrow streets. You will come across baroque churches, traditional Maltese balconies, derelict but evocative facades and signage, street markets, theatres, gardens, palazzos, winding alleys that open up into small piazzas and the locals going about their daily work and chores.
Before setting out, a visit to an audio-visual show, such as The Malta Experience and the Malta 5D Show, is a great option to get an entertaining crash-course in under an hour. This will certainly go a long way to better appreciate your surroundings when strolling through the city. Cafes, restaurants and wine bars dot the whole of Valletta. Join in with the buzzing atmosphere in one of the many cafes set-out in a beautiful piazza or search for a more intimate eatery in one of the many side streets, Giannini restaurant with open views from a converted Maltese townhouse, is a great lunch spot.
In truth, Valletta deserves much more time in order to discover its unique character – but for those who cannot afford more, it certainly is as good as you can get in one day!