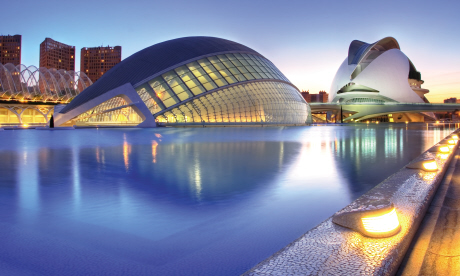 Go now! Top trips to take this month
Spring into action for one of these last-minute March escapes
1. County Down, Northern Ireland
St Paddy's Day
Believer or not, 17 March is always worth a party, especially in the missionary's final destination. Avoid the tourist-ridden cities and uncover some saintly heritage along St Patrick's Trail: a 148km route across County Down and County Armagh. Begin in coastal Bangor and drive (or cycle) to St Patrick's grave in Downpatrick, then hit castles, museums and even a holy well on the pilgrimage to Saint Patrick's Cathedrals in Armagh.
Where to stay: A host of cottages and B&Bs line the route. Find out more here: www.discovernorthernireland.com/stpatrick/patricksTrail.aspx
Getting there: bmi flies to Belfast City Airport from £65.50; car hire from £15 a day (www.avis.co.uk).
2. Keukenhof, Holland
Spring is blooming
Europe's largest flower garden reopens to visitors in March, ensuring the finest display of more than seven million pink-tinged, yellow-hued and lilac-washed flowers. Sail sedately around in a 'whisper boat' or rent a bike to travel further afield through the surrounding bulb fields of Lisse. Add a few days in the 'Flower City' of Haarlem, or the ever-popular Amsterdam.
Where to stay: 20km away, Hotel Bloemendaal borders the dunes of the National Park South Kennemerland. Doubles from £78
Getting there: KLM flies to Amsterdam from £99 return; buses run from the airport to Keukenhof for £17, including garden entry.
3. Muscat, Oman
Sultry Arabian nights
Voted the Arab tourism capital for 2012, Muscat is the sun-soaked city of choice this year. Pack your bags in the morning and by the afternoon you could be diving in the Arabian Sea, admiring the Sultan's Grand Mosque (with one of the biggest carpets in the world) or haggling in the souks of the Corniche. Wake early and watch fishermen drag in their catch from traditional dhows in the harbour – and pick yourself up some (lively) dinner. Travelling in Oman can be a fantastic experience and it is no wonder Oman has become the Middle East's adventure hub.
Where to stay: Beachside bungalows at the Extra Divers Lodge, from £167.
Getting there: Oman Air flies once daily to Muscat from £450 return (7hrs15).
4. Valencia, Spain
Feisty firework flinging
In the two-week run up to Las Fallas – one of Europe's largest spring festivals – the whole city burns with Guy Fawkes-style frenzy. Giant homemade papier-mâché effigies dominate Valencia's squares and the daily Mascletá (firework displays) deafens the excited crowds. Join the throngs on the streets each night to witness paella contests; don's miss the spectacular closing bonfire on March 19.
Where to stay: In the atmospheric Barrio del Carmen, Valencia Mansion offers windows onto the maze of streets below. Doubles with champagne breakfast £99.
Getting there: easyJet flies to Valencia from £56 return (2hrs20).
More like this
Want more trip ideas for this month? Check out our March travel guide | Inspire me... More
Top 5 things to do in March in South Africa | Inspire me... More
New route to Iceland with easyJet to launch in March 2012 | News... More
5 travel habits to give up for lent | Inspire me... More
It's not to late to see the northern lights: top 6 places to catch the aurora | Inspire me... More