A Maastricht travel guide – funky student cafés and multiethnic eateries in handsome plazas
TIME : 2016/2/24 9:26:20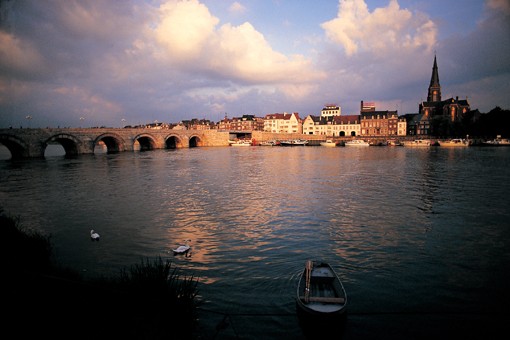 This forward-thinking student city combines youthful exuberance with a thought-provoking history. It's a city with a distinctive, resilient pan-European character. Book a Maastricht hotel to discover lively restaurants, cafés and bars calmed by the tranquil River Meuse.
Antiques, arts and academics
Maastricht's vibrant modern-day culture owes much to history (it claims to be Holland's oldest city), a lively multicultural student population and border location (with Belgium). Cultural attractions range from film festivals and jazz concerts to poetry readings and plays in grand historical sites. In March, a vast arts and antiques fair dominates the city with over 200 dealers from 14 countries showcasing their wares in one of the world's largest arts events.


A gourmet city
Each August, Maastricht's foodies enjoy fine wining and dining during the annual Preuvenemint ("taste event") – a mouth- watering food festival on Vrijthof Plaza. Savour Holland's finest cuisine in the bourgondisch tradition with plenty of Gallic gastronomic twists. Dozens of participating restaurants showcase the region's culinary specialities, such as Limburg goat's cheese, earthy cave mushrooms, gingerbread and Maastricht's famous apple dumplings. For a splurge, head to one of Maastricht's "Culinair Restaurants": a guarantee of dining decadence.
A bar for each day of the year
Pumping neon-lit clubs and historical monuments sit side by side in this up-all-hours city. It's home to Holland's largest number of watering holes per square kilometre – one for each day of the year. As the sunniest Dutch city, Maastricht is proud of its charming pavement cafés and pubs around lively Vrijthof Plaza. Grab a table on an outdoor terrace to drink locally brewed Brand and Gulpener beers before trawling the nightspots on Sint Amorsplein for live music, Europop, karaoke and all-night DJs.