A Rijksmuseum in Amsterdam travel guide - a national museum showcasing Dutch masterpieces from the Golden Age.
TIME : 2016/2/24 9:26:55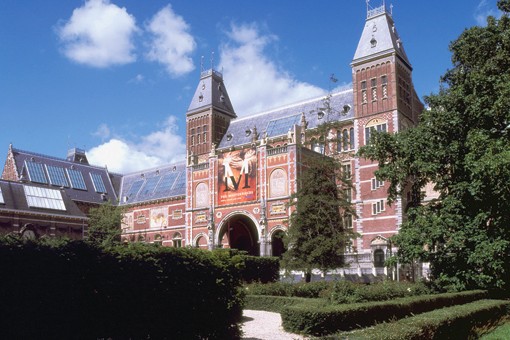 Enjoy 17th-century Dutch masters including Johannes Vermeer, Frans Hals and Rembrandt at the Netherlands' largest arts, craft and history museum. Book a Rijksmuseum hotel in Amsterdam and take a relaxing break surrounded by art and beauty.
The Building
A mix of Gothic and Renaissance styles, the Rijksmuseum is a national museum housed in the Cuypers Building. Originally in The Hague, it was moved to Amsterdam in 1808 on the orders of the king. Reserve an Amsterdam hotel near Museumplein for easy access to the museum. It is undergoing renovation until 2012/13 but some parts remain open to the public like the refurbished Philips Wing which holds The Masterpieces Collection.


The Masterpieces Collection
The Masterpieces Collection showcases over 400 important paintings from the Rijksmuseum's permanent collection as it undergoes refurbishment. Highlights include Rembrandt's The Night Watch, Johannes Vermeer's The Kitchen Maid and Jan van Goyen's Winter. Guided tours are provided in various languages.


Rijksmuseum and children
Many museums can be intimidating for children but not the Rijksmuseum. It puts on a range of interactive activities, workshops and tours designed for youngsters. Don't miss the Gordon the Warden scavenger hunt where children have the task of finding five of the museum's masterpieces.


Practical information
When: Daily 9 a.m. to 6 p.m. (until 8.30 p.m. Fri)

Where: 1 Jan Luijkenstraat, 1071 CJ Amsterdam.

Tickets: 11 euros; under-19s free