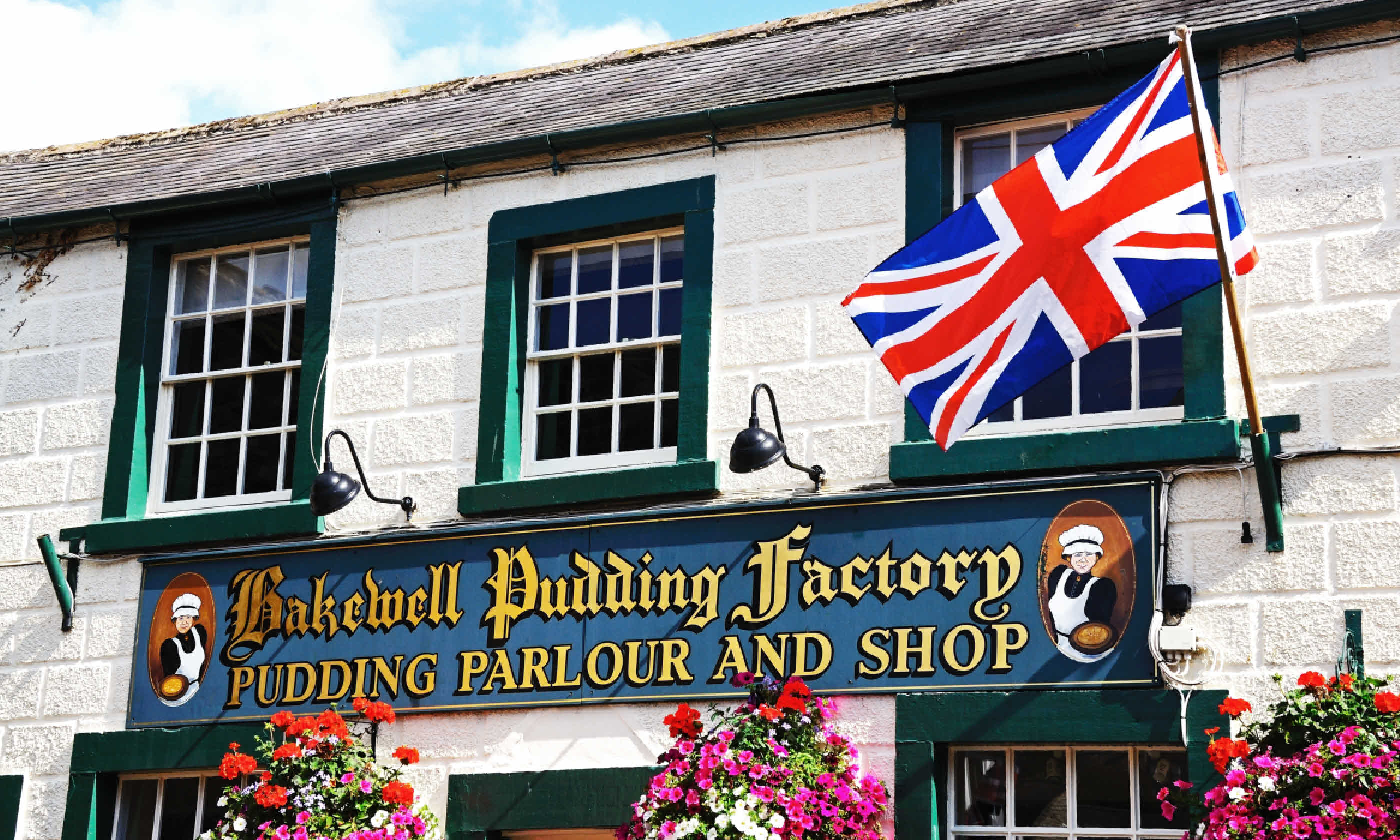 7 things we love about travel in England
Whether you're rediscovering home turf or experiencing England for the first time, it will always surprise and delight
We've got a confession to make. Sometimes, we're so busy dreaming of our next overseas adventure that we overlook the treasures in our own back yard. England has long captured the imaginations of travellers from other parts of the world, but for us?
Wanderlust
is based in Berkshire, in England's leafy heart – just down the road from Windsor Castle itself. So occasionally, we can get a little blasé.
Shame on us! Next month (on 23 April), it's St George's Day (England's national day), so what better excuse to travel in England – and to encourage you to as well – than by remembering what makes it such a great place to explore?
The English are optimists...
With even the briefest slice of sunshine, you'll find us outdoors – with memories of the morning's drizzle long forgotten. Happily, England has some of the best national parks and private gardens: from April onwards, you'll find live music and theatre performances in
London's Royal Parks
and fine stately spots all over the country (check the
National Trust's events calendar
for highlights).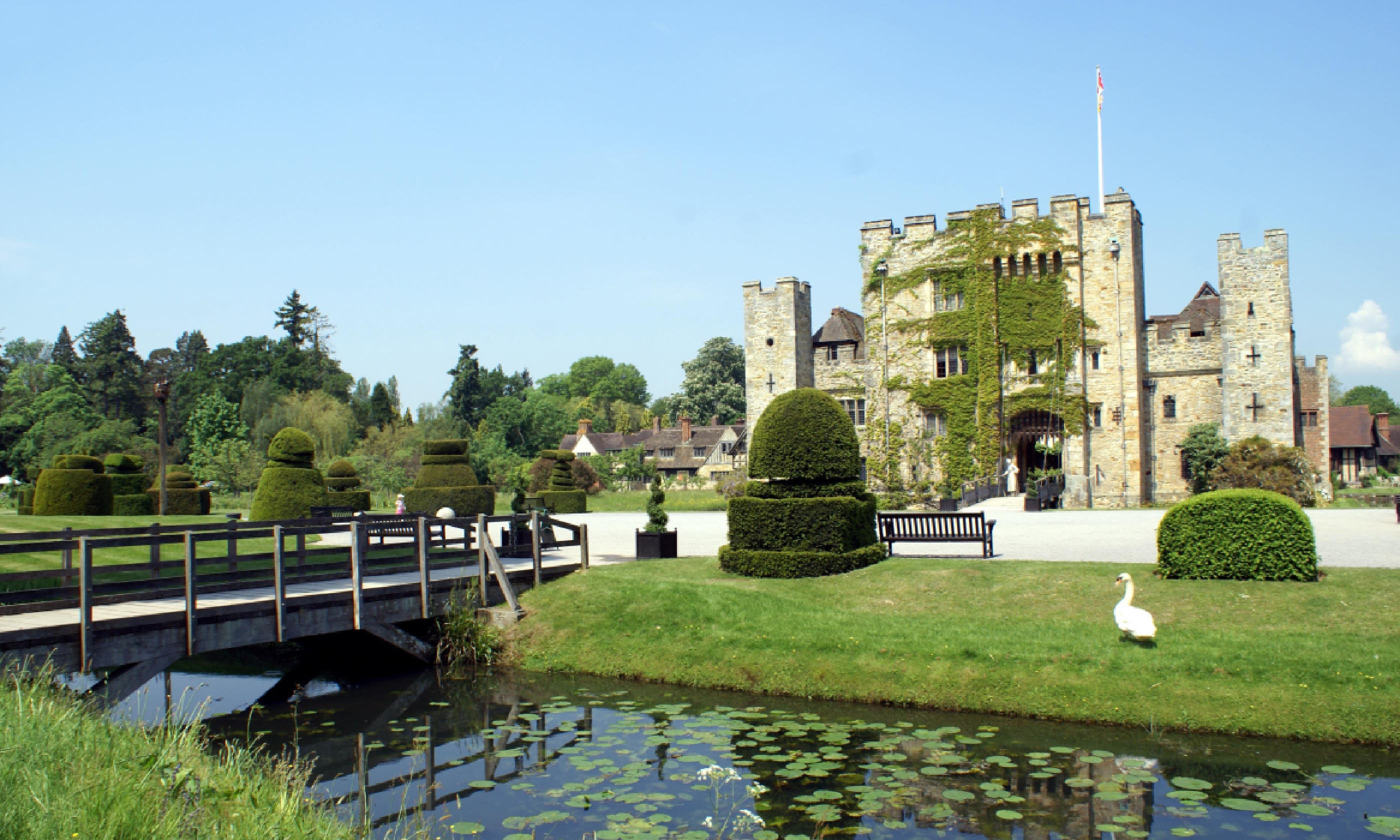 Hever Castle, Kent
In Kent,
Hever Castle
, the grand home of Anne Boleyn (second wife of Henry VIII), boasts beautiful landscaped gardens and lakes, plus a super-splashy 'water maze'. It's great on hot days when the kids are on summer holidays. The outdoors fun doesn't stop when the sun goes down, either:
Exmoor National Park
is Europe's first Dark Sky Reserve. The area was awarded the title for its top-notch stargazing conditions, minimal light pollution and thrillingly remote setting.
…But there's always something to do if it rains
Don't worry – you're not the only one to have rain blight your holiday: venture to the Isle of Wight and you'll find
Osborne House
, Queen Victoria's holiday home. OK, so she had a private beach and lots of lovely gardens (access to both is included in the ticket price), but you can guarantee it poured down for her, too.
Thermae Bath Spa
When the heavens open, us English don't just head indoors for weather-proof fun: we venture under the ground (to explore
Anglo-Saxon cave carvings in Nottinghamshire
), or even under the sea (to goggle at sharks and turtles in East Yorkshire's
The Deep
– the world's only underwater aquarium). Hell, we'll even brave the elements outside in our cozzies, for an atmospheric dip in some of Britain's best outdoor pools!
Thermae Bath Spa
, England's only natural thermal pool spa, has a rooftop pool with charming views of the city, while the
Lymington Sea Water Baths
in Hampshire is the country's oldest sea water pool – it's so large you can hire kayaks, too.
Our road trips are world-class
Forget Highway 61 – you need the A149 instead. This surprisingly picturesque route along the East Coast twists from the cliffs of Hunstanton 70 miles east to Great Yarmouth – a windswept pass rich in dramatic ocean views and some very English stop-offs along the way. Stretch your legs at
Burnham Market
to pick up artisan cheeses and jams, and don't miss the seals of
Blakeney Point
, which is accessible only by boat from Blakeney Harbour.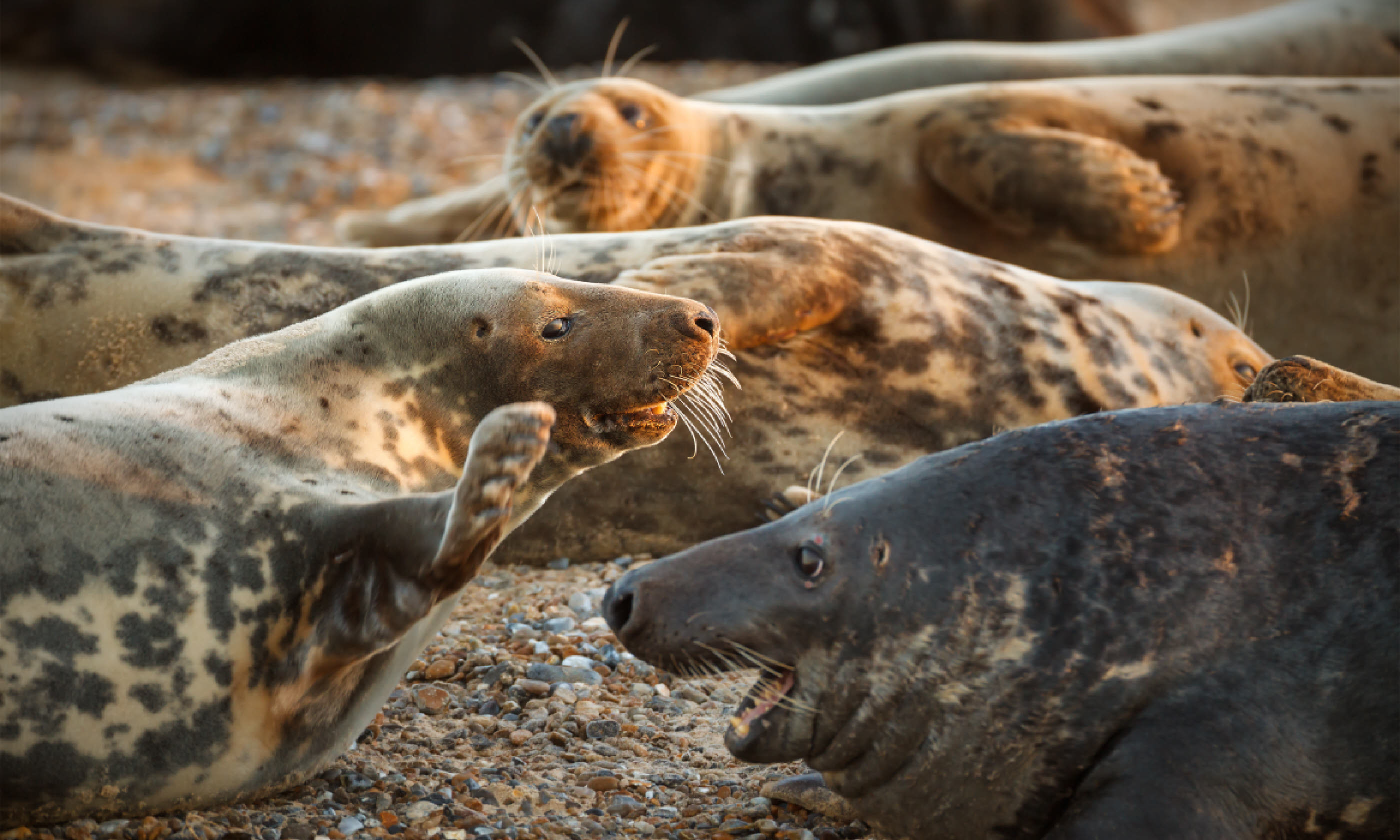 Seals at Blakeney Point (Shutterstock)
If you're down south, the A39 (or 'The Atlantic Highway') takes in some of the area's loveliest terrain: pick up the road in Selworthy, then stop in
Exmoor National Park
for a picnic and a glimpse of some wild horses or red deer. The coastal town of
Minehead
, Somerset, is a family-friendly spot for some seaside fun – the beach is sandy, and the promenade is busy with fairground rides and sideshows during the summer months.
We find joy in the silliest of things
The English certainly have a strange sense of fun.
A tour of London's weirdest loos
, anyone? The summer months seem to send us even more doolally: at
Egremont Crab Fair
(in Cumbria, August) you can win prizes just for pulling the weirdest faces, and at Sussex's
Worthing Birdman
in June you'll find people competing for £30,000 by hurling themselves off Bognor Pier in home-made 'flying' machines.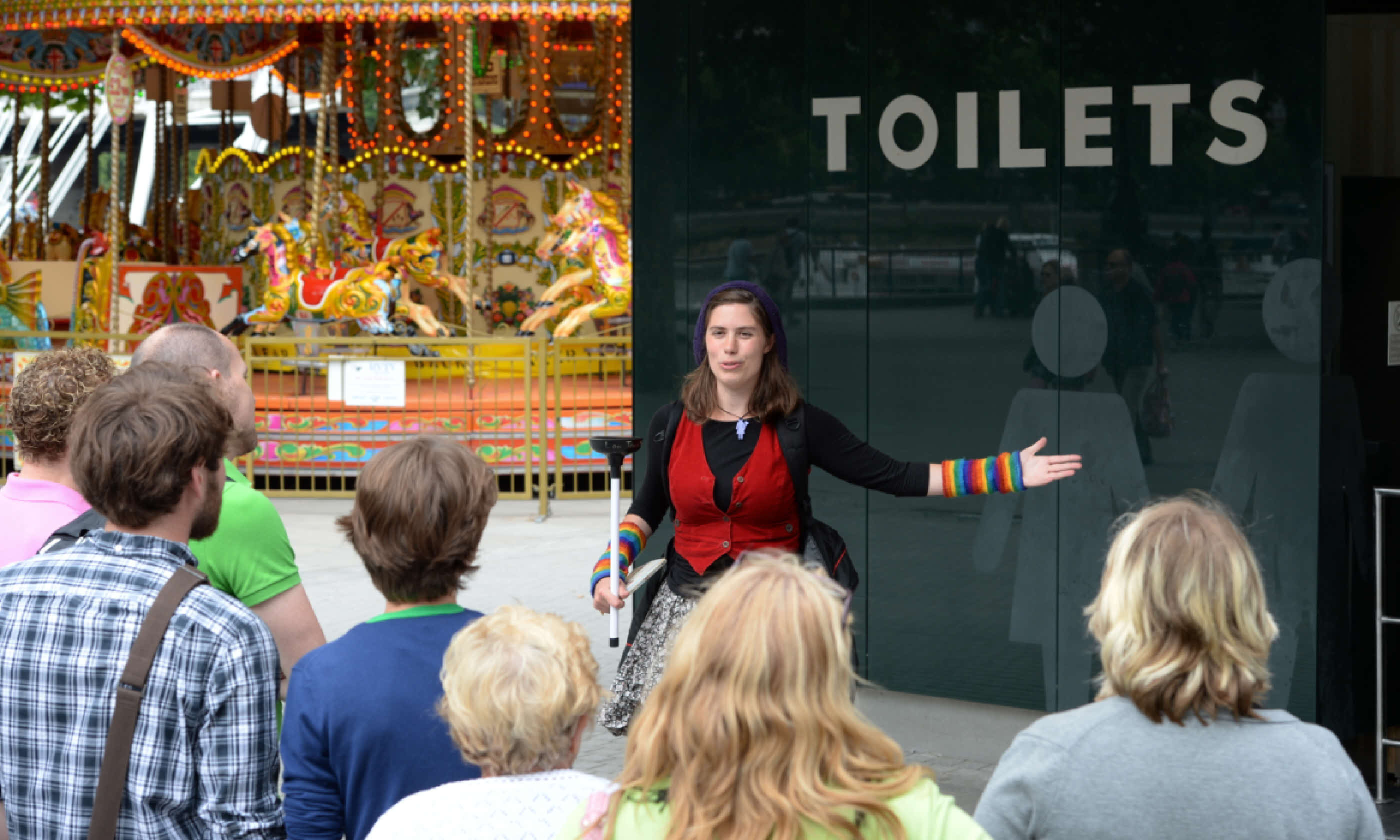 London Loo Tours (supplied)
We've got wildlife in abundance
Covering 230 square miles, Northumberland's
Kielder Forest
is the UK's largest forest – and at its heart lies Kielder Water, a man-made lake with a whopping 27 miles of shoreline. What really makes this place special, though, is its colony of red squirrels (some of the largest numbers in England), and the unspoilt woodland which is perfect for bluebell walks in spring.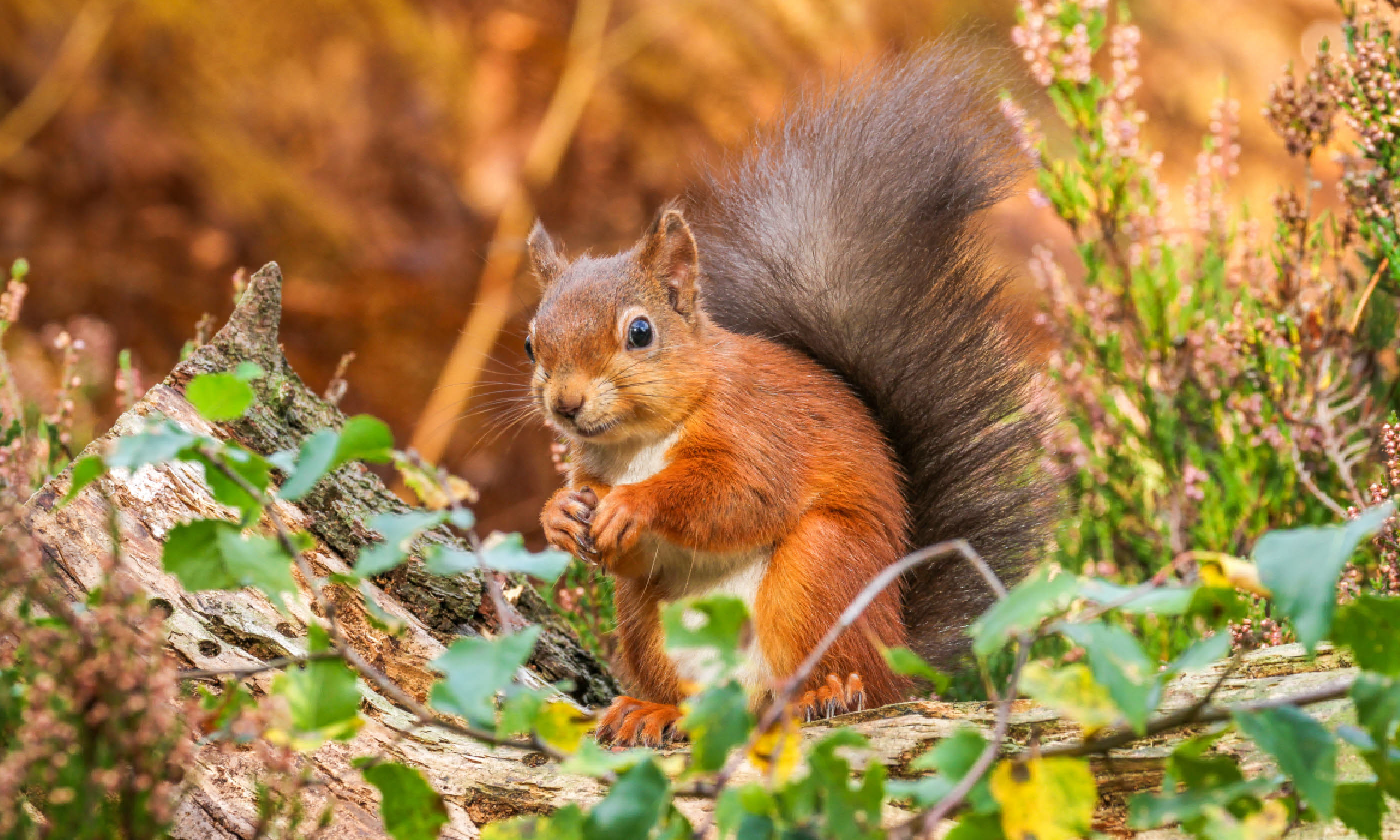 Red squirrel in Autumn (Shutterstock)
The coast of Northumberland is wildlife-rich too: every summer you'll find over 37,000 pairs of loved-up puffins clinging to the cliffs of the
Farne Islands
, as well as thousands of seal pups in the autumn.
We're more exotic than we think
You don't have to venture to Asia for tea plantations:
Tregothnan
in Cornwall has a tea estate all of its own. It's been growing tea bushes since 1334, and its signature blends include Earl Grey and chamomile, as well as black tea.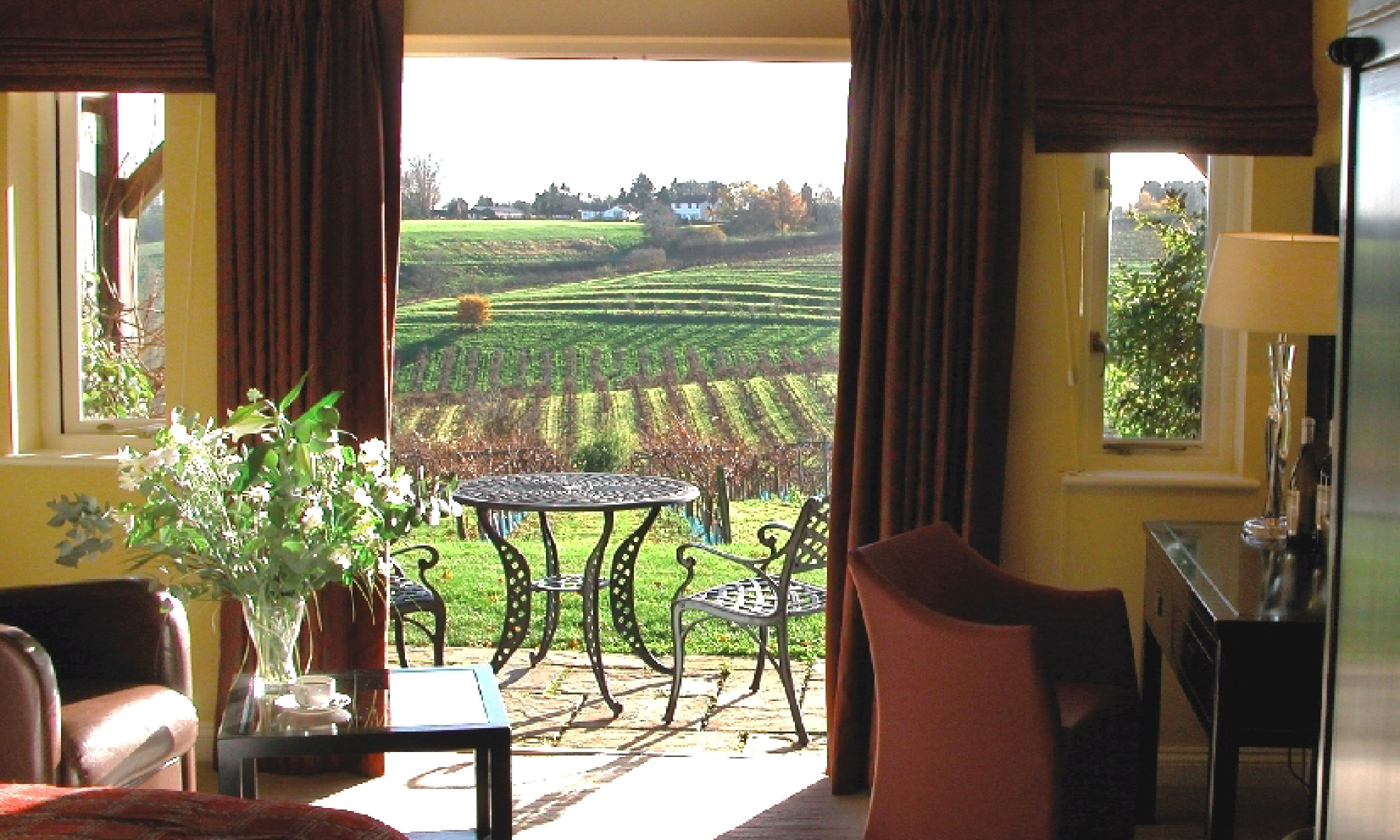 Three Choirs Vineyard (supplied)
If wine is your poison, weave your way to
Three Choirs
in Gloucestershire: every year, it harvests 400 tonnes of grapes, which are transformed into 14 varieties of wine (some of them award-winners). If you indulge during a wine tasting, you can kip for the night in one of the timber lodges that overlook the vineyard and valley.
And believe it or not, we're quite good in the kitchen
Did you know that
Melton Mowbray pork pies
have Protected Geographical Indication status, which means that they can only be made in the sleepy town of Melton Mowbray? It's the gastronomical equivalent of a UNESCO World Heritage site, so make a beeline to Leicestershire to get your chops round the hunky, juicy genuine article.
Ploughman's lunch with Melton Mowbray pie
Also in the East Midlands, Derby is awash with real ale pubs and festivals: the local
CAMRA society
(Campaign for Real Ale) will point you in the direction of the best pub or beer garden, and every February breweries from across the country present their finest hooches at
CAMRA's Winter Ale Festival
.
Nearby village Bakewell is also renowned for its sticky Bakewell tart, a quintessentially English confection of pastry, sponge cake, almonds and jam. Devour a slice with a cuppa at the
Bakewell Tart Shop and Coffee House
. Delicious!

What do you love about travel in England? And what other quirks should overseas travellers look out for? Tell us in the comments section below, or on Twitter @wanderlustmag.