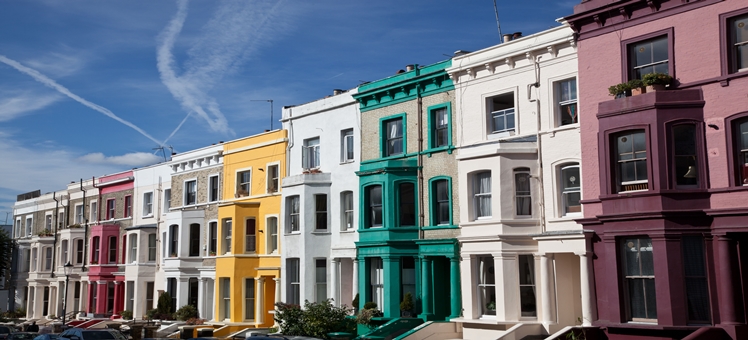 London caters for every type of traveler from budget backpackers to high-brow hunters. Choose from a wide selection of stays, from classic British hotels to quirky boutiques, inexpensive hostels to serviced apartments. Whatever you decide upon, however, you aren't likely to spend much time locked up indoors as London's busy streets will beckon you away.
North London
Home to picturesque parkland and iconic sporting grounds, North London makes a great base to explore the rest of the city. Head over to Camden to discover a maze of music, fashion and urban culture or stroll along to Wembley Stadium to catch a football match. Alternatively, hunt out the fashionable areas of Primrose Hill and Islington; two hotspots for high street shopping and a coffee shop haven.
Hotels in North London
Full to the brim with three and four-star hotels, North London has plenty of options to keep the luxury traveler happy. For a couple of less expensive options, however, you'll also find some smaller scale hotel chains that won't blow your budget entirely.
East London
Rising up through the ranks as one of the trendiest areas in London, East London is a popular place to stay. Wander around the urban streets of Stratford, head to hipster Shoreditch for a full English, or, swing by the colorful fringes of London's old East End in Hackney.
Hotels in East London
Trendy and unique, the hotels in East London reflect the individual atmosphere of the area. From swanky rooftop pools to luxurious spas and fitness rooms, East London hotels have got it covered. If you're not looking to break the bank, you will find a couple of more affordable options. Be warned, though, this is one of the pricier sections of London.
South London
An oasis of leafy suburbia in comparison to North London, South London has a lot to offer its visitors. Multicultural streets, bustling market stalls and riverside pubs, there is plenty to take in south of the River Thames. Soak up Brixton's relaxed Afro-Caribbean vibe, explore Dulwich's upmarket village and local park or admire Greenwich's Royal Observatory.
Hotels in South London
Sprinkled around key London attractions, you'll find a range of accommodation options available in South London. Here hotels range from one to five star options, catering for all types of tastes and budgets. For a young and trendy vibe select areas such as Clapham, Herne Hill and Putney. For a more upmarket and family-type atmosphere, stay in leafy spots such as Greenwich and Richmond.
West London
Laying claim to some of the most exclusive postcodes in the world, West London is one of the most luxurious places to stay in the city. Wander along the scenic canals of Maida Vale, explore the luxury shopping of the King's Road and dine in only the finest restaurants in Chelsea.
Hotels in West London
The most expensive part of London, expect to pay a premium to stay in West London. Worth every penny, however, here you will discover some of the most luxurious five-star hotels you've ever seen, with every amenity available to you.