Cornwall, England: The charms of Poldark country can make you swoon
TIME : 2016/2/27 11:00:30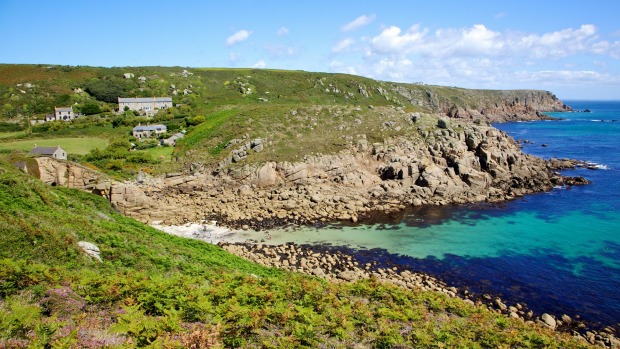 Steve McKenna samples the Cornish charms of England's Poldark country. 
Plunging into tempestuous, turquoise Atlantic waters, the scrubby green headlands are capped by what looks like, from afar, the relics of some long-lost civilisation, or an abandoned set from a post-apocalyptic movie. Edge closer, however, and the truth dawns. Tickled by overgrown grass and bright yellow wildflowers, these slim, dormant clifftop chimneys and crumbling stone outhouses are the remnants of what was, in the early 19th century, the world's richest centre of copper and tin mining.
After decades out of the limelight, the long-disused mine shafts, stacks and engine houses of Cornwall - part of the UNESCO World Heritage-listed Cornwall and West Devon Mining Landscape - are enjoying a new lease of life, thanks to Poldark, the ABC's glossy new adaptation of Winston Graham's internationally best-selling novels.