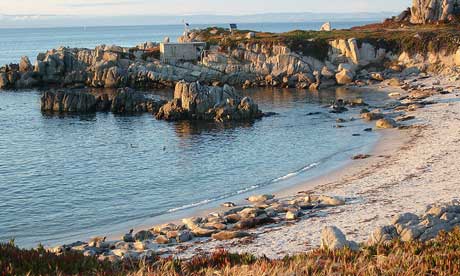 Urban wildlife
Sometimes you don't have to travel far to find fabulous wildlife. In Monterey, California, it's right in the heart of the city
Brown pelicans are on the menu in Monterey, central California. So are harbour seals, California sea lions, sea otters and a host of other wildlife.
They're not actually on the menu in the 'medium-rare sea otter with a side salad' sense, of course, but they're as much a part of eating out in Monterey as bad service is in many British establishments.
I've just returned from a wildlife adventure in the seafood restaurants on Fisherman's Wharf – a wooden pier in the middle of Monterey's harbour. It's a tourist trap, yes; but I saw more wildlife here in a couple of hours, between mouthfuls of Caesar salad and clam chowder, than I've seen in many well-known national parks.
It's almost impossible to miss the contorted bundles of California sea lion lounging around beneath the pier; they spend their days barking incessantly. But my attention was caught by some much quieter marine mammals.
Floating past my restaurant window, the sea otters were too busy feeding themselves to notice the human diners nearby. They were gathering molluscs and crustaceans, returning to the surface, lying on their backs, using their chests as tables for smashing the shells with rocks before eating the soft-bodied creatures inside. When they'd had their fill they folded their arms, closed their eyes, and took a nap. They could almost have been human – all they needed was a pair of slippers and a television.
Just beyond the breakwater I could see Monterey Bay – one of the most fertile marine environments in the world. Its centrepiece is a massive underwater canyon, and its nutrient-rich waters are a magnet for a wide variety of whale, dolphin and porpoise. Boats leave the wharf twice every day to see them.
Just imagine: watching California sea lions in the morning, having a leisurely lunch with sea otters, then spending the afternoon in the company of whales – and all this just a couple of hours' drive from San Francisco. If I lived in Monterey I'd be eating out every day.