Where to stay in San Antonio - a travel guide to San Antonio's neighborhoods
TIME : 2016/2/24 10:30:31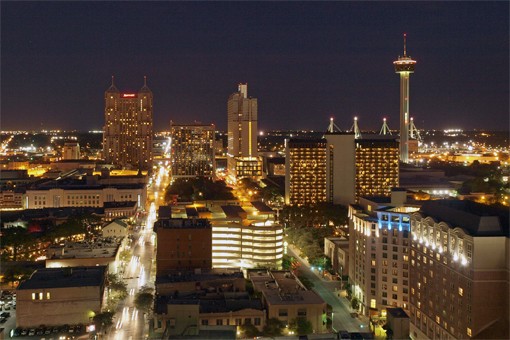 Deciding where to stay in San Antonio throws up a whole range of choices. Use our city neighborhood guide to book the best San Antonio hotel for you.
Downtown & River Walk
Downtown San Antonio is packed with business and leisure attractions. The city's massive Convention Center sits within the broad lawns of HemisFair Park beneath the soaring Tower of the Americas. Downtown's western edge is where to find Latin American Market Square with its Tex-Mex restaurants and craft shops selling silver jewelry and leather goods. Downtown is sliced in two by the San Antonio River and the River Walk. Although technically part of downtown, the River Walk has a flavor all its own, with shaded walks and arching stone bridges. This is where to stay in San Antonio if you want to be near riverside restaurants and bars.

See all hotels in Downtown & River Walk

Northwest & Six Flags
Glass and steel offices and oak-lined residential suburbs dominate San Antonio's Northwest quarter. You'll find a taste of old Texas at Floore Country Store, a rustic grotto of cowboy boots and hats, farm equipment and live country music every weekend. Farther south is SeaWorld San Antonio, the world's largest marine theme park. San Antonio's Northwest is also home to Six Flags Fiesta Texas, the city's largest amusement park. Play, shop and eat in Mexican, German and country and western music venues.

See all hotels in Northwest & Six Flags


East San Antonio
Choose an East San Antonio hotel and stay conveniently near the exhilarating rock concerts or exciting football games at the Alamodome. The arena is also used for business conventions and is located immediately east of downtown and its Convention Centre, making East San Antonio popular with business travelers, too.

See all hotels in East San Antonio
Alamo Heights
Line dance in custom-made boots and denim after shopping the neighborhood of Alamo Heights. Located northeast of downtown San Antonio, this town is known for boutique shopping, gentle hills and tree-lined streets. Just to the southwest is Brackenridge Park, where visitors can explore the Science Treehouse at the Witte Museum or photograph the exotic animals of the San Antonio Zoo.


Southtown & King William Historic District
Just south of downtown, San Antonio's Southtown is home to modern art galleries, lively diners and bars serving Texas beer. Live blues, jazz and country music make the evening go with a swing. Visit the First Fridays of the month for an art-themed street party that runs late into the night. A few blocks west, the King William Historic District lies sandwiched between Southtown and the San Antonio River. Enjoy peaceful morning walks in a neighborhood of handsome brick and adobe estates, lush green lawns and a graceful canopy of live oaks.