Guam Travel Tips - Helpful hints and advice on local destination information
TIME : 2016/2/24 14:01:54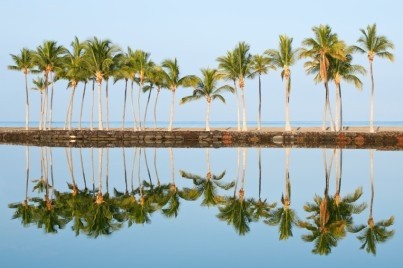 Guam is an easy and exciting place for visitors to explore as English is widely spoken throughout the island and there are a large number of services and facilities geared toward making the trip fun for tourists. Getting around is simple as there is plenty of public transport available and the locals here are used to receiving tourists from all over the world.
Customs and etiquette
Although visitors should take care to be sensitive to local customs, they will find that Guam is very Westernized. The atmosphere here is relaxed and friendly, especially around beach areas, although topless sunbathing by women is frowned upon as most beaches are family orientated. Although a service charge is usually built into the price of goods and meals at restaurants, tipping is common practice in the same way as it is in the US.


Money
The official currency in Guam is the US dollar. Travelers visiting Guam from outside the US can exchange their currency at the airport upon arrival, and the moneychangers here offer the best rates on the island.

Most major credit cards are widely accepted in stores, hotels and restaurants on Guam and ATMs can be found at the airport, in some hotels, shopping malls as well as at grocery stores.


Weather
Guam is blessed with a tropical climate and the weather here is generally hot and humid. The temperature changes little throughout the year and generally rests at 26 to 30°C.

The hottest months occur just before the rainy season, which takes place from July to November. While the dry season lasts from December through June, while the months of January and February are generally the coolest, making this the most popular time to visit.
Transportation
While there are plenty of public buses available to take visitors around Guam, the bus service has a reputation for being rather slow and unreliable and it is not uncommon to have to wait an hour or more for a bus to arrive. Those who don't mind the wait can take a bus provided by the Guam Mass Transit Authority, following one of nine different routes around the island.

There are also plenty of taxis available, while car hire is perhaps the best option for visitors who plan to explore the island fully.

Most visitors to Guam arrive at Won Pat International Airport (GUM), and this is a great place to hire a car as there are several car hire companies to choose from here. There are also buses and taxis available at the airport to take tourists to numerous destinations around the island.


Fast facts
Population: 169,000
Spoken languages: English, Spanish, Chamorro
Electrical: 120 Volts, 60 Hertz
Phone/calling code: +1 671

Find more information about Guam and hotels in the area:
Guam hotels