Craft Beer Week Comes to Chicago
TIME : 2016/2/25 14:35:38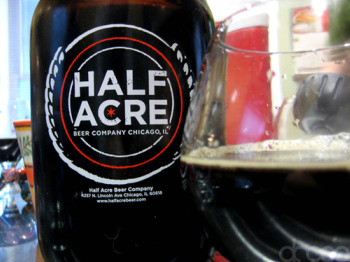 May 17-23 kicks off the very first Chicago Craft Beer Week, sponsored by the Illinois Craft Brewers Guild. The week is all about craft beer in Chicago and the midwest, with special events, tastings, beer pairing dinners, social events and adventures, lectures and more. Basically, it's a craft beer lovers dream. Learn about craft beers, meet the brewers, uncover new favorites, and of course, sample all the great craft beers made in the area.
Though it's the first event of its kind in Chicago, the event seems poised be a hit. Dozens of events are lined up for each day, at multiple menus in the city and surrounding suburbs, and new events seem to be added nearly daily. The full line up is posted online, and many of the events are free to the public (you'll just need to cover the cost of your beer at many of the bars and pubs).
If you only make it to one event, I suggest going for the closing event party at Half Acre, which will be held Saturday, May 22 from 6pm to 10pm. Tickets are $25 and include food and beer, but hurry – tickets must be bought in advance and are expected to sell out fast.