Put Chicago-Style Pizza to the Test in Rome
TIME : 2016/2/25 14:36:08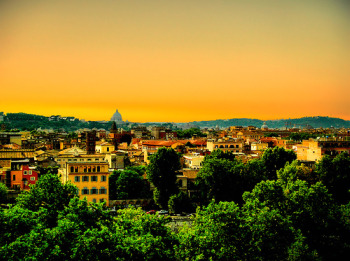 As residents of the city that created deep-dish pizza, many Chicagoans believe their city has the best pizza on the planet. And with a thick cornmeal crust, layers of gooey cheese, and hearty meats all topped with chunky sauce, it's definitely on the opposite end of the spectrum as the traditional Italian pizza.
I suppose you can't say one is better than the other until you've tried them both. Chicago residents all have their favorite deep dish provider, with Giordano's and Pizzeria Uno generally taking top honors. To compare the classic Chicago deep-dish to an Italian pie, why not head to the source, especially as spring's a good time to find cheap airfare to Rome.
Though Italian pizza was created in Naples, you'll find the good stuff available in Rome – a can't miss city – as well. There are lots of free things to do in Rome, and lots of affordable Rome hotels, which makes the "Eternal City" a great option for budget travelers looking for great culture. And of course, the more you save on the sights and accommodations, the more you can spend on pizza – whether or not you think it's better than the offerings in Chicago.