The Museum of Contemporary Photography
TIME : 2016/2/25 14:36:18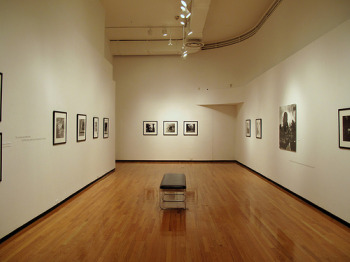 The Museum of Contemporary Photography doesn't top many travelers' "must-do" lists for Chicago. But if you are a photography buff, or if this is your second or third time to Chicago and you are looking to get off the beaten path a little bit, it makes for a very worthwhile stop.
The MOCP is the "only museum in the Midwest with an exclusive commitment to the medium of photography". It's operated by Columbia College and is located downtown, just south of the Loop.
The museum hosts rotating exhibits that may focus on the works of a particular artists, pieces that explore a particular place or theme, or photos from photographers from a specific geographic location.
Lectures are also held every month and include discussions with notable photographers or lessons in the art of photography. The museum itself is quite small, just one main gallery and a few smaller ones on the second and third floors. Even the most studious photography observer could breeze through in under 30-45 minutes.
The museum is open, when classes at Columbia College are in session, Monday through Saturday from 10am to 5pm (with extended hours until 8pm on Thursday), and from 12pm to 5pm on Sunday.
The Museum of Contemporary Photography is one of Chicago's museums that always offers free admission.