With tropical breezes, gently lapping waves, and ukulele melodies drifting out to lull you to into dreamland, you won't exactly want to call Honolulu a city that never sleeps. In fact, you'll find the best of both worlds here – when you want to relax and unwind, you can definitely set your clock to "island time" and do just that.
But when you feel like heading out on the town, enjoying a drink at a bar or pub with friends, trendy-people watching in the newest clubs, or dancing until the wee hours of the morning, Honolulu has a spot for you. And best of all, you can sleep off your hangover in that plush hotel bed or baking out in the sun the next day. This is, after all, paradise. (No matter your definition.)
Nightlife in Waikiki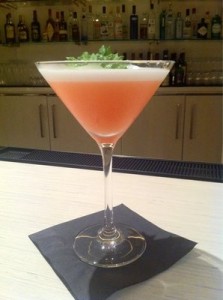 Waikiki is by probably the liveliest spot on Oahu if you are looking for nightlife. As you can guess, many of the patrons of Waikiki clubs and bars are travelers since the two-mile stretch of Waikiki is home to the largest concentration of hotel rooms and accommodation in the state. The result is a perpetual "vacation mode" that even locals will come to Waikiki to enjoy once in awhile. Waikiki is also home to some of the best restaurants and lounges on the island, so many people will start out an evening with a nice dinner or end up at a swanky jazz bar like Lewers Lounge at the Halekulani Hotel or the Lobby Bar at the Waikiki Edition for a nightcap.
Bars and clubs in Waikiki stay open late, many til 2am and some even until 4am. For an evergreen "spring break" atmosphere, try Senor Frog's, Playbar, or The Shack. Shots, draft specials, and tiki drinks are the main attractions here. The trendy set congregates at lounges like Lobby Bar, or the club above it, Crazybox. You can even catch live music at venues like Tiki's, Duke's, and the Mai Tai Bar at the Royal Hawaiian. Or, belt your heart out with karaoke (and drinks!) until 2am at Wang Chung's. A few minutes outside Waikiki in the Ala Moana area, you'll also find great places for some pupus (appetizers) and drinks like V-lounge, Home Bar & Grill, Apartment3, or Pearl.
Nightlife in Downtown/Chinatown
Nestled right next to the buttoned-up financial district is another pocket of Honolulu's nightlife in Downtown and next to that, Chinatown. The area around Hotel St. is popular for bars like Bar35 (35 Hotel St.), Thirtynine Hotel (39 Hotel St.), and Next Door (you guessed it – 41 Hotel St.) Also in the area are Manifest, Indigo, Brasserie Du Vin, BambuTwo. Young professionals stop by for pau hana (happy hour) after work and later the trendy hipsters move in to party til 2am.
Head makai (towards the ocean) on Nuuanu Avenue and you'll come to Murphy's Bar & Grill and across that, Murphy's Irish Pub. Murphy's stages an incredible block party every St. Patrick's day, and is just a generally jolly spot to eat and drink and meet new friends, year-round.
Nightlife Elsewhere on Oahu
While there are pockets of restaurants that stay open late, bars (karaoke and otherwise), and pubs in other towns around the island – like Haleiwa on the North Shore or Kailua on the Windward side – they aren't necessarily destinations for Honolulu Nightlife in the way that Waikiki, Downtown or Chinatown are. Locals sometimes say we're heading to "town" to party, which generally refers to these areas in metro Honolulu. Outside these areas, the best way to take in the nightlife is the way the locals do – grab a case of beer, some poke, break out the guitars and ukulele and have a mellow backyard bbq. No matter what you choose, you'll be able to take in the beautiful Hawaiian weather and make a few new friends. What can be better than that?