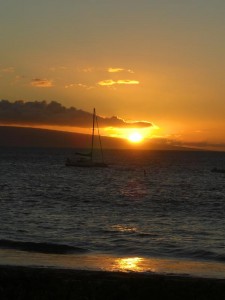 Although our hope is that you will find just about everything you could ever need about Hawaii here at WhyGo Hawaii, there are times when it is helpful to have something a bit more portable, like a guidebook or in today's techie world, a smartphone app.
Here are a few popular apps for your next visit to Hawaii:
The Hawaii Aloha app was built by developers here in Hawaii and is a great free app for things to do and see in Hawaii with a local perspective. It's available for Iphone, Android or Blackberry platforms. (free)
If you're a AAA Member, you can also login and download a city guide to your computer here. (free, AAA.com member login required)

Hawaii News Now – This free app is a great resource for local news, weather, sports, and entertainment. Hawaii News Now is one of the top news broadcasts in the state and their news programs are featured daily on three local stations. (free)
Some of the best general travel related apps:
Kayak – I love the search functions in Kayak – it's like kayak.com but even better because I can search anywhere, then email or text the results to myself or friends who might be coming along. (free)
Yelp – In Hawaii, people love to Yelp. If you're not familiar with the review site, it's a GREAT way to quickly find recommendations directly from people about activities, restaurants, and more. (free)
OpenTable – This app is great for access to real time reservation information for many popular restaurants on the main Hawaiian islands. This is really helpful if you plan to try to snag a reservation at one of the fine dining restaurants, as it can tell you the times available at restaurants nearby based on your location. (free)
Many of the daily deal sites also have free apps available, which can help you to save money while you're on the road.
Further Reading
>> Things to Do in Hawaii
>> Airfare to Hawaii
>> Accommodation in Hawai
>> When to Go to Hawaii
>> Hawaii Travel Deals