Escape to Hawaii this Summer
TIME : 2016/2/25 15:10:21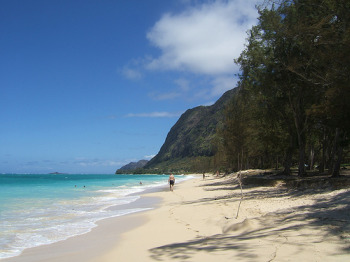 Hawaii is a paradise all year round, but most people only think of visiting during the cold, dreary months of  winter. Summer is a great time to visit though, especially if you are looking for deals or traveling on a budget.
You can often find great deals on flights to Hawaii, particularly in early and late summer; during the height of summer prices may be higher, but if you keep your eyes our for last-minute deals, you may be able to score a very cheap fare.
Cheap Hawaii hotels are also more readily available in early and late summer. Of course, once the local kids get out of school, demand goes up a little as families island-hop on their summer vacations. But checking out Hawaii vacation packages can help you save money on hotels, airfare, and even car rental on the islands. Some packages even include the option to visit more than one island on your trip.
While you may have to contend with more families and kids on the beaches during summer in Hawaii, the savings on airfare and hotel may be worth the extra crowds. And if you plan to visit during the shoulder season of early and late summer, you can enjoy fewer crowds while still saving on your trip to paradise.