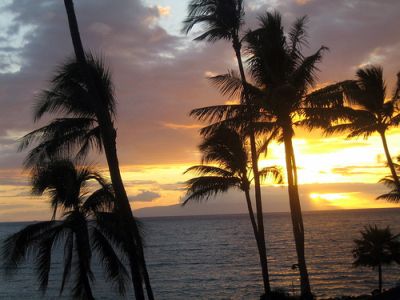 While Hawaii certainly does not have a reputation as a budget travel destination, unbeknownst to many, there are actually a handful of great hostels scattered throughout the islands where you can soak up some Aloha spirit without emptying your bank account. With airfare to Hawaii especially low from the West Coast and during the shoulder seasons (read more about how to score cheap tickets to Hawaii with tips from a Hawaiian Airlines representative), a trip to Hawaii could actually cost you a whole lot less than you thought. Plus, with outdoor barbecues, locations just steps from the beach and even free beach equipment for use, many of these hostels could provide you with just the kind of Hawaiian vacation experience you are looking for—all for less than $50/night.
While the hostels near Waikiki have the best reputation in the islands, there are also hostels on Maui where you can stay for cheap and still enjoy all the best things the island has to offer.
Map
The Northshore Hostel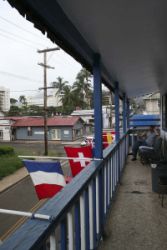 Located underneath an impressive Banyan tree in downtown Wailuku on the Northshore of Maui, the Northshore Maui Hostel is housed in an historic building just minutes away from the beach. With great restaurants, shops and museums also close by, guests who aren't looking to hang out at the beach the whole time or visit the nearby Haleakala National Park should will have plenty to do.
The Northshore Hostel also offers free transportation from the pier and the airport, free cable tv and wireless internet, on sight laundry, linens and a full kitchen for use by the guests.
>>Book The Northshore Hostel Now!


JJ's Bungalow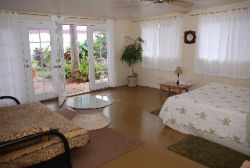 Located in a residential section on the South side of town, JJ's Bungalow is just three blocks from Beach Access and a ten minute walk to the heart of town. Lahaina is the best place to enjoy Maui for its beaches, snorkeling, surfing and its world famous Front Street crowded with casual and fine-dining restaurants, art galleries, and historic points of interest, shops and a rambunctious nightlife.
JJ's Bungalow is almost like a hotel/hostel hybrid, offering private locking rooms stem from the central house which features a shared kitchen (use of the refrigerator is permitted only) and a single co-ed shared bathroom with shower. Outside access is 24 hours with a key. Rooms are clean, air-conditioned and minimally furnished with beds, fans, fresh linens and towels upon arrival. Complimentary wireless internet access is also available.
>>Book JJ's Bungalow Now!


Lahaina's Last Resort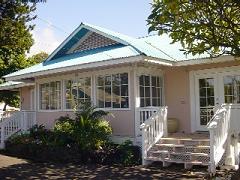 Located just three blocks from Lahaina's famous Front Street (an area packed with souvenir shops, restaurants, art galleries and historic points of interest), Lahaina's Last Resort offers up a great budget accommodation option in an area full of expensive resorts.
A hybrid between a hotel and hostel of sorts, Lahaina's Last Resort has individual locking bedrooms, which are located off a hallway in the back of a picturesque activities sales shop. Outside access is 24 hours with a key, or for late arrival, a lockbox code. Each room sleeps up to two travelers with singles or queen sized bed. There is a co-ed shared bathroom with showers located down the hall. Rooms are clean, air-conditioned and minimally furnished with beds, fans and fresh linens and two towels upon arrival.
For around $25/night, you'll be centrally located in Lahaina with easy beach access and private room.
>>Book Lahaina's Last resort Now!
Photo Credits: Maui sunset