Velvet Revolver Band Members Party It Up This Weekend
TIME : 2016/2/25 16:14:48
Velvet Revolver not only played a packed show at the House of Blues last Friday, but they also made the rounds of the city's nightlife.
LAX reports that vocalist Scott Weiland and drummer Matt Sorum were at the club after the show. The rockers reportedly sipped on Veuve Yellow Label and Grey Goose Vodka with Red Bull at their VIP table.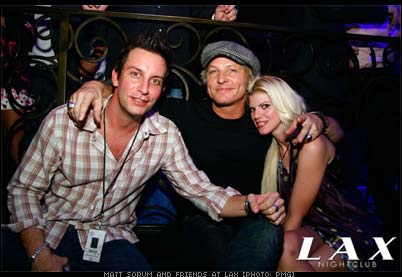 Meanwhile, up the Strip, VR guitarist Slash held court at Jet for the evening. Arriving with wife and friends in tow around midnight, he eventually hit the DJ booth and spun a 20-minute mix of rock that included G'n'R tunes "Sweet Child of Mine," "Welcome to the Jungle" and "Paradise City."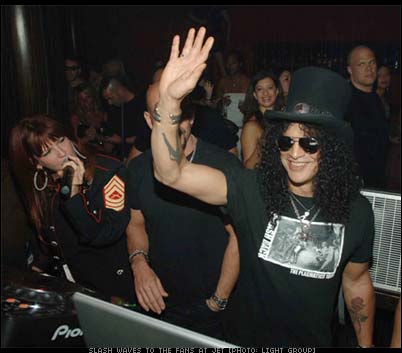 Thanks to Pure Management Group and the Light Group for the photos!