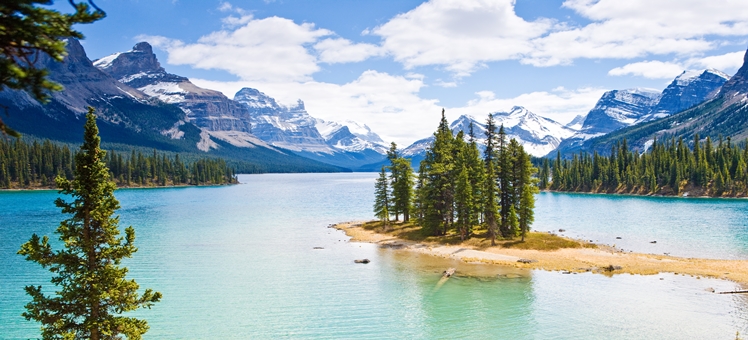 With so many things to see and places to go in Alberta, travelers are perfectly accommodated for with hundreds of brilliant places to stay. Whether you are looking for idyllic mountain-top retreats and villas, or small off the beaten track boutiques, Alberta has it all. No matter what your budget or taste, there will be something that suits you perfectly.
Calgary
As one of the liveliest towns in Canada, Calgary provides some great places to stay. With a vibrant nightlife, fantastic restaurants and attractions the city pulls in millions of visitors each year. During the famous Stampede festival, the city really comes to life with hundreds of must see events happening all over the city.
Hotels in Calgary
As you can expect in many big cities, Calgary provides a wide range of accommodation options perfect for all budgets. Five star hotels are on offer for those looking to stay in style on a city break or business trip. There also some brilliant guest houses popular with backpackers.
Banff
Banff is the home of all things snow sports in Canada. The town's location is within ideal reach to some of Canada's best skiing. The town here is cut into the foothills of some of the most beautiful mountains. Although the town maybe small, it is certainly lively with a brilliant range of bars and restaurants providing a great place for a post ski drink.
Hotels in Banff
Banff has a great range of accommodation to suit a variety of budgets. Get back to nature in a beautiful traditional lodge or keep things cheap with some brilliant backpacker hostels. Many of the lodges come with exclusive spa facilities, giving guests that extra touch of luxury.
Lake Louise
Known to be one of the most romantic and picturesque parts of Canada, Lake Louise is a must see during a visit to Alberta. Stunning glacial blue waters are only surpassed by the white snowy mountain caps and green trees which reflect into them.
Hotels in Lake Louise
Slightly more pricy than other parts of Alberta, Lake Louise is a perfect place to indulge in a bit of luxury. Some of the hotels around the lake provide a first class service with breath taking views over the lake and mountains.
City of Edmonton
Traditional Edmonton has earned its name as a friendly and cultural city. Ever since the gold rush Edmonton has grown and grown and even today it's a thriving and ambitious city. Known as Canada's Festival City, Edmonton never fails to entertain making it a perfect trip for all the family.
Hotels in the City of Edmonton
Accommodation in Edmonton is a wide mix, with everything from fancy resorts to guest houses and budget options. Hotels can be found all over the city and are always close to public transport taking you to all the city's attractions. Many of the larger hotels have some great restaurant facilities which cater perfectly to families and groups.