Yucatan's gastronomic heritage
A mix of the ancient Mayan and European cuisine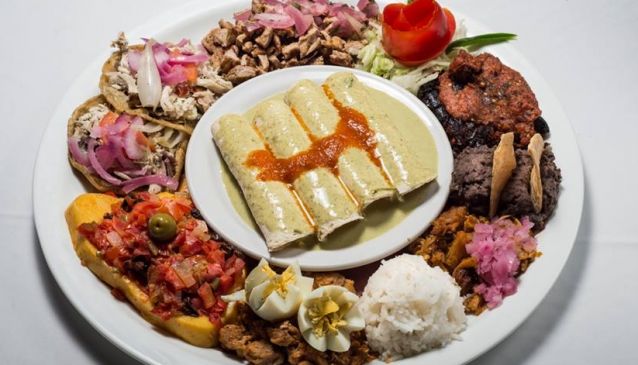 Yucatecan cuisine is recognized in Mexico and the world. It is largely a result of its former isolation from the rest of the country, and its constant interaction with Europe, Cuba and New Orleans via its ports. The exquisite Yucatecan cuisine is based on a mixture of ingredients used by the ancient Maya, which incorporates flavors brought from Europe with later contributions from the Caribbean and Middle East.

An exquisite combination of condiments and spices like pumpkin seed, oregano, purple onion, sour orange, achiote, sweet pepper, cilantro, habanero and xcatic peppers, produces famous Yucatecan cuisine.

The Yucatecan cuisine menu is unique, when looking at the traditional restaurant of your choice you will find popular dishes such as Cochinta Pibil, Panuchos, Salbutes, Poc Chuc, Lime soup, Relleno Negro and Queso Relleno.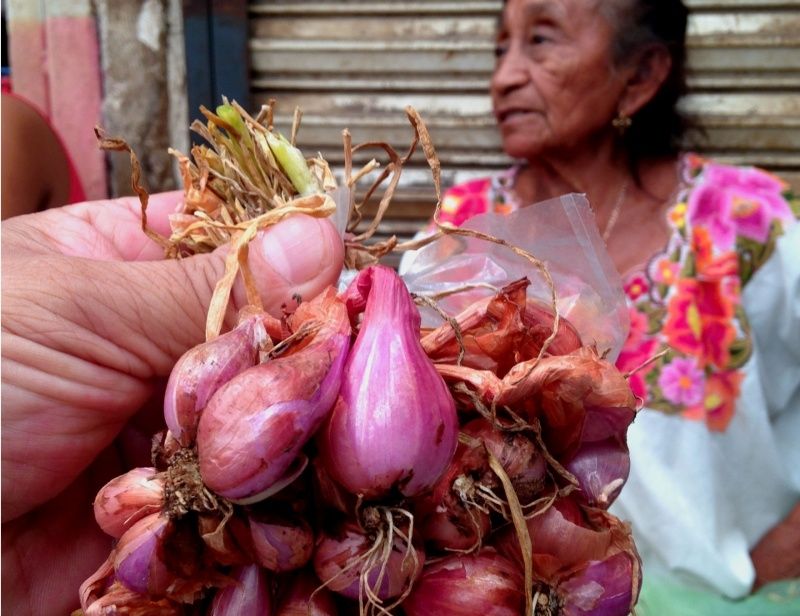 Yucatecan food differs from regular Mexican food for its strong condiments and the predominant use of corn. For instance, dishes like lime soup, papadzules and Motul-style eggs are all made with fried corn tortillas, and panuchos and dzotolbichay are made with corn dough.
To this day, traditional dishes have numerous variations depending on the place you try them. As it is expected many restaurant have put a twist on old classics to make them taste even more delicious!
If you are looking for a place to eat in Mérida, Yucatan's capital city, here's our recommendation on where to stop by: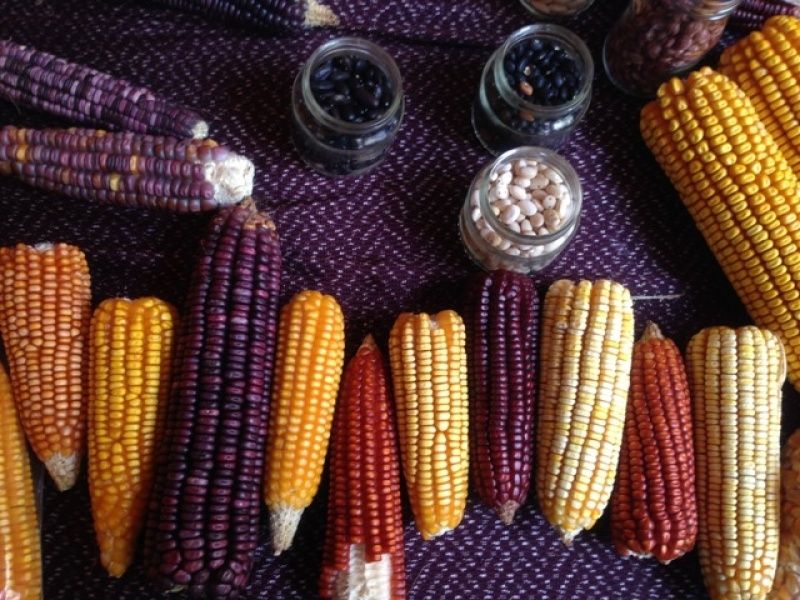 Rosas y Xocolate its unique cuisine is described as a fusion of Mayan, Yucatecan, and modern flavours. The menu has all the Mexican classics with clever twists to them, a philosophy even applied to the aguas frescas with flavours like chaya, cucumber and lime; and kiwi with peppery hoja santa; a great drink to refresh from the city's heat.
The menu includes beef Carpaccio, Panuchos with duck meat, crispy octopus and more. Order the Menú Degustación, a six course tasting menu that ends wiith the restaurant's signature chocolate tart, and you can try a little bit of everything.
La Chaya Maya, named after the spinach-like leaf used in many of the region's traditional dishes, It's the place to try regional classics like cochinita pibil, pork marinated in ground achiote seeds and bitter orange juice, baked in banana leaves until meltingly tender.

Hand-made tortillas are cooked in front of your eyes. They also have their own special yucatecan dish called "Los Tres Mosqueteros Yucatecos" that consist in three crepes made from corn and chaya flour bathed with 3 different Yucatecan sauces.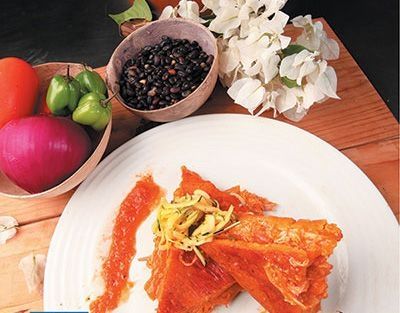 La Pigua, one of the benefits of having a long coast line so close is having fresh seafood and a variety of dishes to enjoy. The best-known of the seafood places in Campeche also has a branch in Merida. They serve traditional craft dishes, no conservatives, just 100% natural ingredients.
Before your main course we recommend trying one of the ample selections of cocktails, ceviches, salmon Carpaccio or the crab tostada. Shrimp lovers won't be disappointed!
Los Almendros, is known for serving faithful renditions of Yucatecan classics, Los Almendros is popular with both Mérida locals and visitors alike and provides an excellent introduction to the cuisine of the region.
Among the standout dishes on the menu are poc-chuc, grilled pork marinated in citrus, served with jewel-bright slivers of pickled pink onion, and scrambled eggs with longaniza sausage. Los Almendros also offers daily specials, including pork and black beans on Mondays and pavo en salsa de alcaparras (turkey with caper sauce) on Wednesdays. The restaurant takes pride in "Preserving the Yucatan Cuisine for Mexico and the world".
Hacienda Teya, was founded in 1683; its main activity was agricultural labor and ranching. Its restaurant opened in 1995, in order to offer their customers a real Yucatecan food made by Mayan hands. The food is actually served in original stone plates!
Start with sopa de lima, then move on to standout mains like poc chuc or cochinita pibil (both served with homemade tortillas). The restaurant has the Yucatán's largest wine selection, and desserts come with a complimentary digestif.