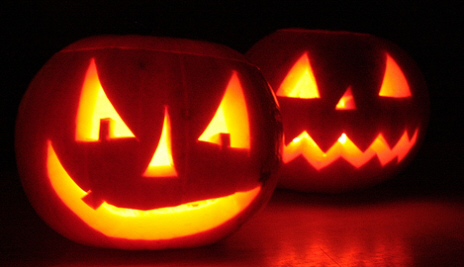 Halloween: around the world
Bored of the same-old trick or treaters? Check out these top things to do for frightful fun on Halloween
1. The living dead, Mexico
Get your sugar skulls at the ready. Dating back to an Aztec festival from pre-Hispanic times, the Day of the Dead is a three day festival (actually beginning tomorrow) that focuses on commemorating the dead. Altars are erected in homes, sand skeletons adorn the streets and people gather in the Oaxacan cemeteries, spending the night remembering those family and friends who have died.
But don't get too morbid. This is a happy and vibrant celebration with brass bands, fireworks and partying. The celebrations reflect beliefs that death is a transition from one life to another and allow the living to communicate with the dead.
2. Go crazy, USA
Join in the world's biggest Halloween celebration in New York City – an extreme costume party that covers the streets of Manhattan like a gore-splattered blanket. Dress to impress.
3. Celebrate good times, Indonesia
Watch the cultural performances and music in Java's Sumenep Regency anniversary procession, celebrating the first regent's inauguration.
4. Dracula's legacy, Romania
Get spooked in Vlad Dracula's historical Transylvanian birth town of Sighişoara, where the celebrations will make your blood run cold… or maybe just run. Bra-ha-ha!
5. Pumpkin battle, Switzerland
Terrifying root vegetable alert! Witness Jucker Farmart's Pumpkin Battle in Zurich where people gather from all over Europe to compete to win the biggest pumpkin prize. The horror, the horror…
6. Out of Africa, Uganda
Experience both classic and contemporary cinema at this international film festival in Kampala, with a focus on African cinema. There might even be a horror flick too…
7. Get blown away, Hong Kong
Forget Halloween – this is fear! Watch from this picturesque beach in Hong Kong as some of the best windsurfers dazzle you with their skill and speed in this Open Championship. Gnarly!
More like this 
6 alternative haunts for this Halloween | Inspire me... More
Texas ghost town sold on eBay | News... More
Hole mole! Mexican cuisine is here | Reviews... More
Or for a different scare: swimming with great white sharks | Destinations... More
'Superman cave' found in Mexico | News... More