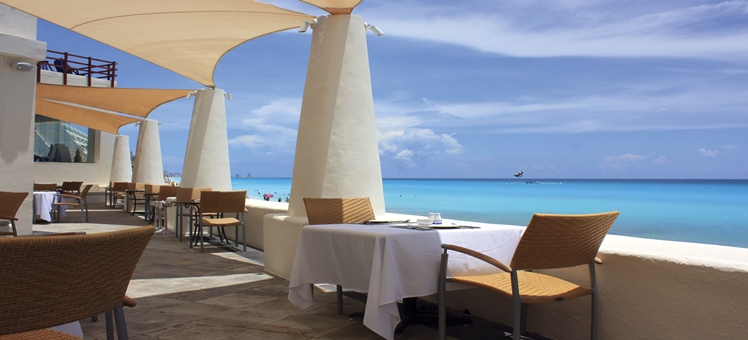 The Riviera Maya is filled with dining options from swanky hotel restaurants to local cheap eateries. Serving all types of food from seafood to burritos, pizza to sushi, there is something to suit everyone's palette. Explore the Yucatan Peninsula's wide range of flavors and soak up the melting pot of culture you'll inevitably discover here.
Playa Del Carmen
Tacos are also something of a local favourite, found dotted along 5th Avenue. Another famous cuisine here is Argentinian. Visit El Asador de Manolo, an Argentine-owned restaurant for tender steaks served with homemade salsa and salty margaritas – delicious! Alternatively, swing by La Foresta for a sampling of their tasty seafood tostadas.
• El Asador de Manolo, 5th Avenue and 32 Calle, 10-15th, Calle 6, Playa de Carmen 77710
• La Foresta, Hwy 307 between 4th and 6th north, Playa del Carmen.
Tulum
El Camello restaurant in Tulum is famed for its tasty and affordable seafood. Packed full of people looking to indulge in the fresh catch, this is a firm favourite amongst locals. Try the Octopus drizzled with garlic for one of the best dishes on the menu. Make sure to take a cab here, unless you are staying in the south of Tulum, as it is a little further out of town but definitely worth going that extra mile.
• El Camello, Avenida Tulum & Luna Sur, Tulum.
Cozumel
The small tropical island of Cozumel has lots of great restaurants serving seafood and local cuisine. Visit La Choza, a family-run restaurant serving delicious local Mexican food. Decorated with a colorful interior, this light and inviting space makes it a welcoming place to dine. Serving from breakfast to brunch, through to lunch and dinner, there are plenty of tasty offerings to sink your teeth into here. Try the avocado pie which is served chilled and dusted with cinnamon – a unique desert found only in Cozumel.
•
La Choza
, 10th avenue, 216 between Adolfo Rosado Salas and 3rd Sur, Cozumel.
Akumal
Neatly nestled in Akumal, Lol-Ha serves a unique blend of local and global cuisine. Located right on the beachfront, on the main bay of Akumal, the view of white sandy beaches provides the perfect backdrop for dining. Sit outside amongst illuminated palm trees at night and soak up the relaxed, romantic setting. Try the tostadas and mango margaritas for some of the most tempting dishes on the menu.
•
Lo-Ha
, Akumal Main Bay, Akumal 77760.
Puerto Morelos
As an old fishing village, seafood is extremely popular in Puerto Morelos. Head to El Nicho for a leisurely and gourmet brunch, while taking in the decorative artwork adorning the walls. A family-run business serving fresh breakfast offerings such as Eggs Benedict, dishes here are affordable without compromising on the quality.
•
El Nicho
, Avenida Tulum & Rojo Gomez, Puerto Morelos.