Where to stay in Puerto Vallarta - a neighborhood guide
TIME : 2016/2/24 11:54:27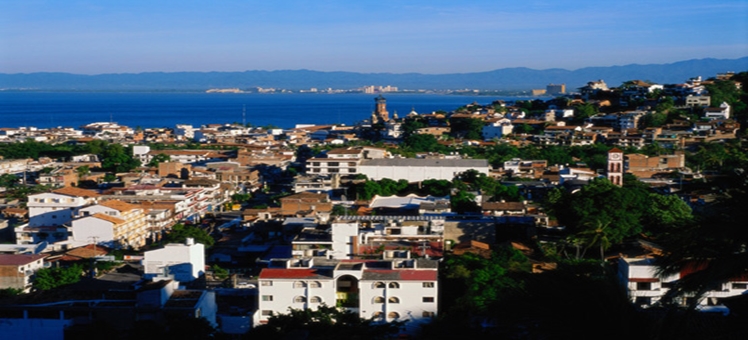 Centred in the middle of a large bay, Puerto Vallarta is perfect for those looking for a beach break. The surrounding neighborhoods cater for different tastes and budgets, whether you want a moderately priced hotel in the bustling center, an oceanfront high-rise on the outskirts or tranquil boutique away from all the crowds.
Downtown and Old Vallarta
This is where the action is in Puerto Vallarta, with the largest concentration of restaurants and nightclubs. If you want a vibrant nightlife and lots of culinary options, you probably want to stay in or near Downtown. This is generally the most affordable area and condos and B&Bs are particularly popular. You'll find everything from budget to luxury but the resorts are generally smaller and more intimate than in other areas of the city.
South Zone
The south is a narrow strip of land against the steep banks of the Sierra Madre Mountains. There are only a few hotels here but the lush tropical foliage from the mountains makes for beautiful scenery and outstanding views of Puerto Vallarta and Banderas Bay. The area would appeal to those who want to be close to the activity in Downtown but with a quiet refuge from the noisy nightlife, although you will probably have to drive to Downtown unless you are fit enough to climb steep walkways in tropical humidity.
Hotel Zone
This area is located between the airport and downtown, close to the cruise-ship terminal and opposite several large malls. The street side isn't very attractive but the beaches are beautiful and you will have a prime spot for some beautiful sunsets. The area is easy walking distance to Downtown and there's plenty of entertainment at the nearby malls. The Hotel Zone has lots of high-rise hotels and most offer all the amenities you might need and do all inclusive deals.
Marina Vallarta
As you would expect, Marina Vallarta is set on an attractive marina lined by chic boutiques and cafes. It isn't the cheapest area to stay but it is a popular choice for couples or families who want to be out of the center and a little more secluded. Downtown is only a short taxi ride or longer bus ride if you do want to take advantage of activities in the main area. The beaches here tend to be rocky so most of the action is centred on the swimming pools and there is a golf course available.
Nuevo Vallarta
Located in the adjacent state of Nayarit, Nuevo Vallarta is all about the all-inclusive resorts, huge swimming pools and golf courses. It's a half hour drive from Puerto Vallarta but is ideal if you want luxurious resorts and plenty of sunbeds to soak up the sunshine. It's not the place to come however, if you want a taste of authentic Mexico.