What to see and do in Cancún - a short introduction
TIME : 2-24 11:54:48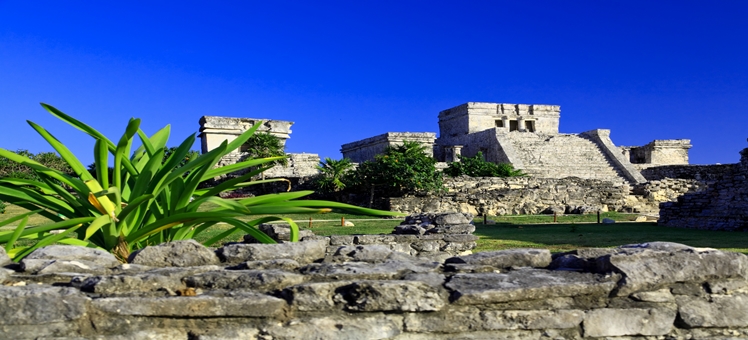 Cancún combines a number of different elements that appeal to many visitors. It has beaches should you want to want to relax and unwind, a vibrant nightlife, excellent shopping facilities and Mayan culture is never far away. For the more adventurous there are watersports and for golf-lovers there are world-class courses in the vicinity. There are also ecological theme parks near Cancún and spas for you to unwind.
Adventure and ecotourism
This is one of the main attractions of Cancún and there are a wide range of activities to choose from. Some of the main adventure tours include 'Xplor' and 'Alltournative.' There are ecological theme parks in the area including 'Garrafon' and 'Xcaret.' Swimming with dolphins is a possible highlight which you can do with 'Delphinus' and 'Dolphin Discovery' as examples. There are nature reserves nearby including Cozumel Reef National Park and also aquariums for you to enjoy including the 'Interactive Aquarium.' There are also tropical islands nearby called Holbox, Isla Contoy and Isla Mujeres.
Mayan culture
Near Cancún there are remains of the vast Mayan civilisation which was based in the Yucatan Peninsula. Some of the highlights include Chicken Itza and the Pyramid of Kukulcan with many tours available to this destination. There is also the ancient Mayan city of Coba which is located in the jungle. A more recent archaeological find is that of Ek Balam which is situated around two hours from Cancún. In Cancún itself there are archaeological sites including El Rey, a temple in the Hotel Zone, Yamil Lu'um, which is found in the gardens of the Sheraton Hotel and Pok ta Pok which is a temple found at Golf Cancún on the rolling lawns. There is also a pyramid called El Meco which is around five kilometers from Cancún.
Water sports
Water sports are excellent in the Cancún area with a whole host of options to choose from. There is snorkelling on the Great Mesoamerican Reef, the second largest reef in the world. You can do this at Punta Cancún, El Garrafon National Park and Puerto Morelos. There is also scuba diving with many centers to choose from including Aqua World and Solo Buceo. Sailing on the Caribbean is very popular and you can charter your own sailboat or catamaran - most tour operators will provide you with captain and crew. You can take a trip to the nearby islands of Isla Mujeres, Isla Contoy and Holbox. Surfing is a further option in Cancún with 360 Surf School providing lessons.
Relaxation
There are also many ways to relax in Cancún. One popular way is to go to the spa. You can try a Mayan Temazcal steam bath, thalassotherapy using marine ingredients to heal, a range of body wraps and Mayan massages. These include 'Nikte' massage and Balsamic Mayan massage to name but a few and are designed to balance the mind, body and spirit. Another popular way to relax in Cancún is, of course, to head to the beach with there being a long strip of beach on the Caribbean side of Cancún Island. There are a number of named beaches here as well as other more secluded stretches of sand in close proximity.