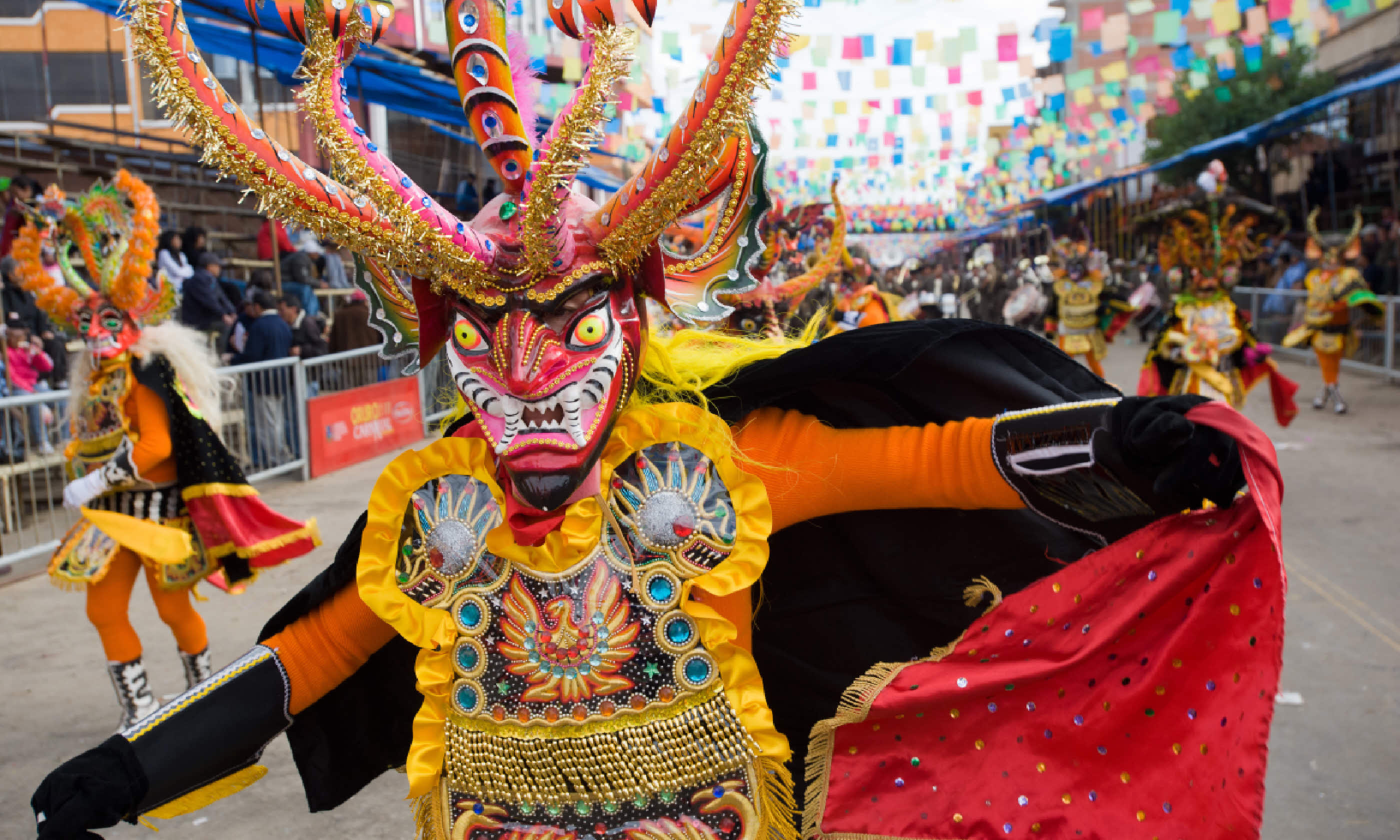 7 colourful festivals of Latin America
Nothing sums up Latin America's spirit and colour quite like its festivals: from religious fiestas to the 'Dance of the Devils', there's always a reason to celebrate
1. Mistura, Peru
In September, Peru's myriad population gathers to enjoy the country's amazing culinary tradition at Mistura, with dishes like the famous
ceviche
(marinated raw fish),
cuy
(deep fried guinea pig),
sanguche de chicharron
(the local version of a bacon sandwich).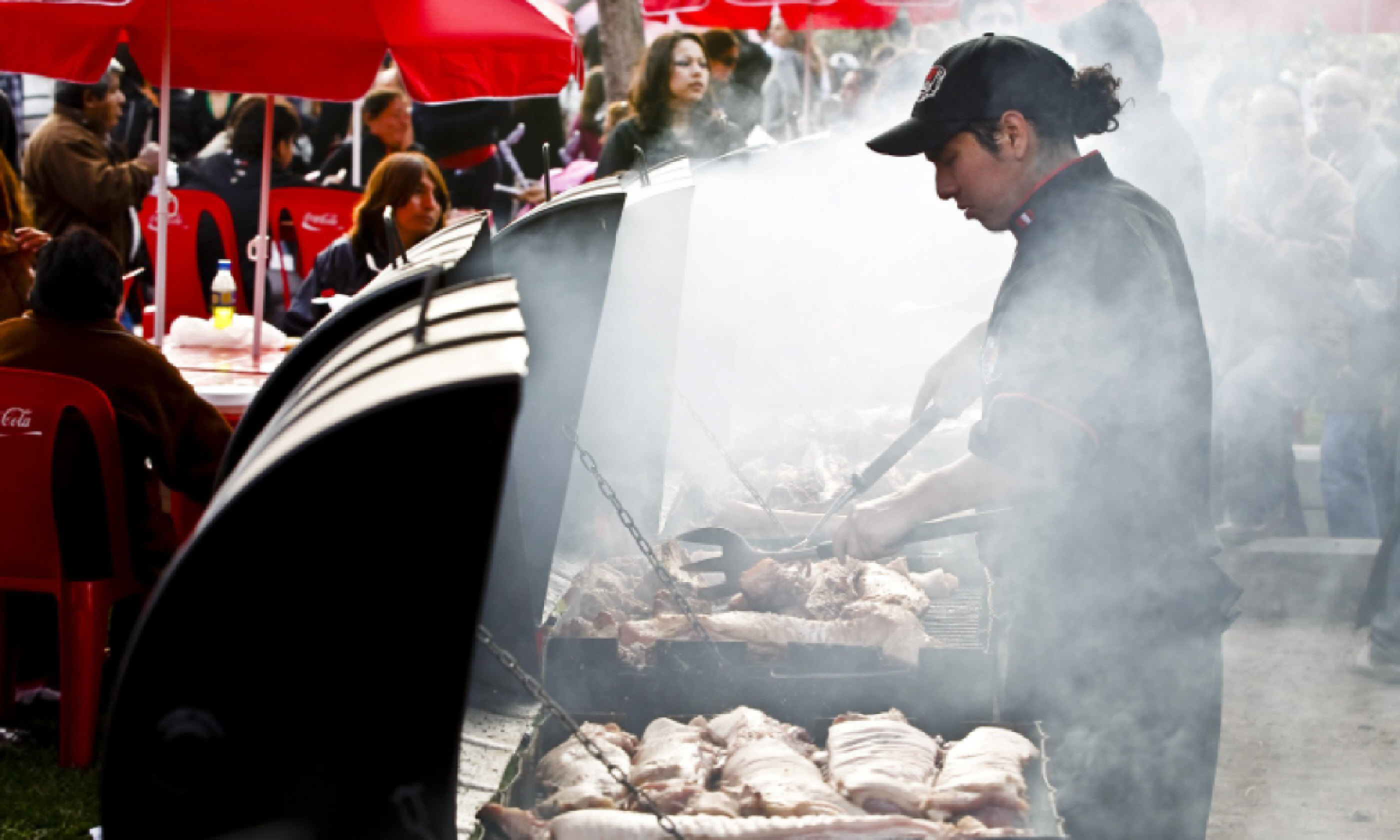 Other stands are devoted to local fusion cuisines, such as
Chifa
and
Nikkei
(Chinese and Japanese), which make Peruvian food so unique.
Know before you go: Peru | What first-time travellers need to know
Peru on a plate | Foodie travel in Peru
2. Señor de los Milagros (Lord of the Miracles), Peru
Peru's capital city, Lima, holds one of the largest Catholic processions in Latin America every October. It dates back to 17th-century colonial times, when an Angolan slave painted the image of Christ's crucifixion on a wall. Despite violent earthquakes hitting Lima in those days and numerous attempts to erase the artwork, it remained intact.
Thousands of devoted Catholics from various parts of Peru gather at the Church of Las Nazarenas to follow the procession. 2,500 members of the Lord of the Miracles brotherhood carry the two-stone artwork through the various districts of Lima. Women wear purple dresses with a white robe, and men wear purple ties.
Top 5 trips to take from Lima, Peru | Add even more adventure for your trip
Peru: the road to ruins | Discover Peru's ancient hotspots
3. Dia de los Muertos (Day of the Dead), Mexico
Mexico's most characteristic fiesta is the wonderfully macabre
Dia de los Muertos
. This November event encompasses two days: All Saint's Day, and All Souls day. The former honours all saints and people who died as children, and the latter is for souls who died in adulthood.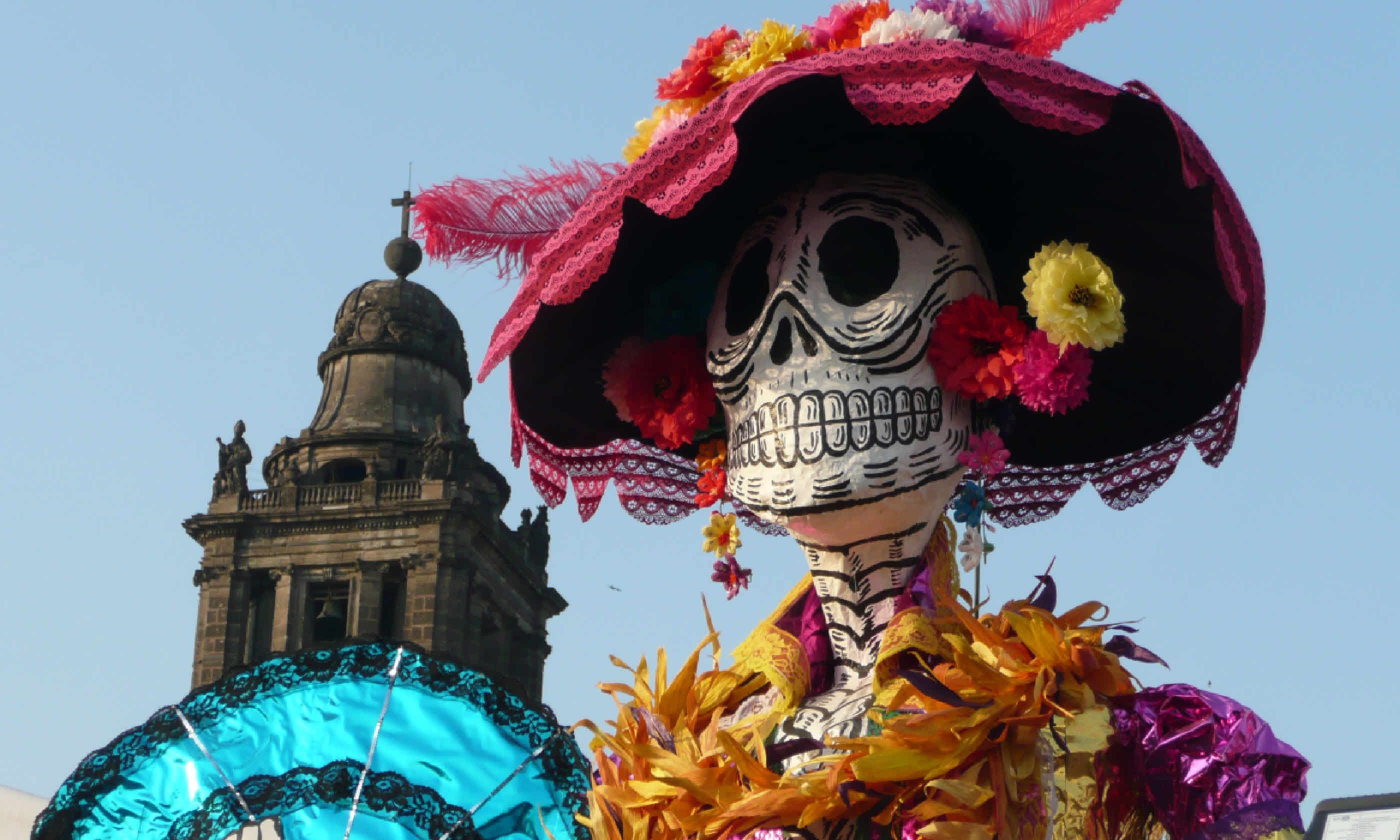 If you are in Mexico around this time, expect to see sugar-candy skulls, skeletons and
pan de muerto
(bread of the dead) readily available at shops and supermarkets.
People gather at cemeteries throughout Mexico, bringing candles, pictures and music, along with bread, fruit, tequila, beer and the favourite dishes of the people they are remembering. The mood is far from morbid: it is lively and upbeat!

First 24 hours in Mexico City | Hit the ground running
Day of the Dead photo gallery | It's a riot of colour


4. Oruro Carnival, Bolivia
This is the largest carnival celebration in Bolivia, with lavish dances, costumes and music every February. Oruro Carnival is also known as the
Diablada
(Dance of the Devils), and is one of the biggest tourist attractions in Bolivia.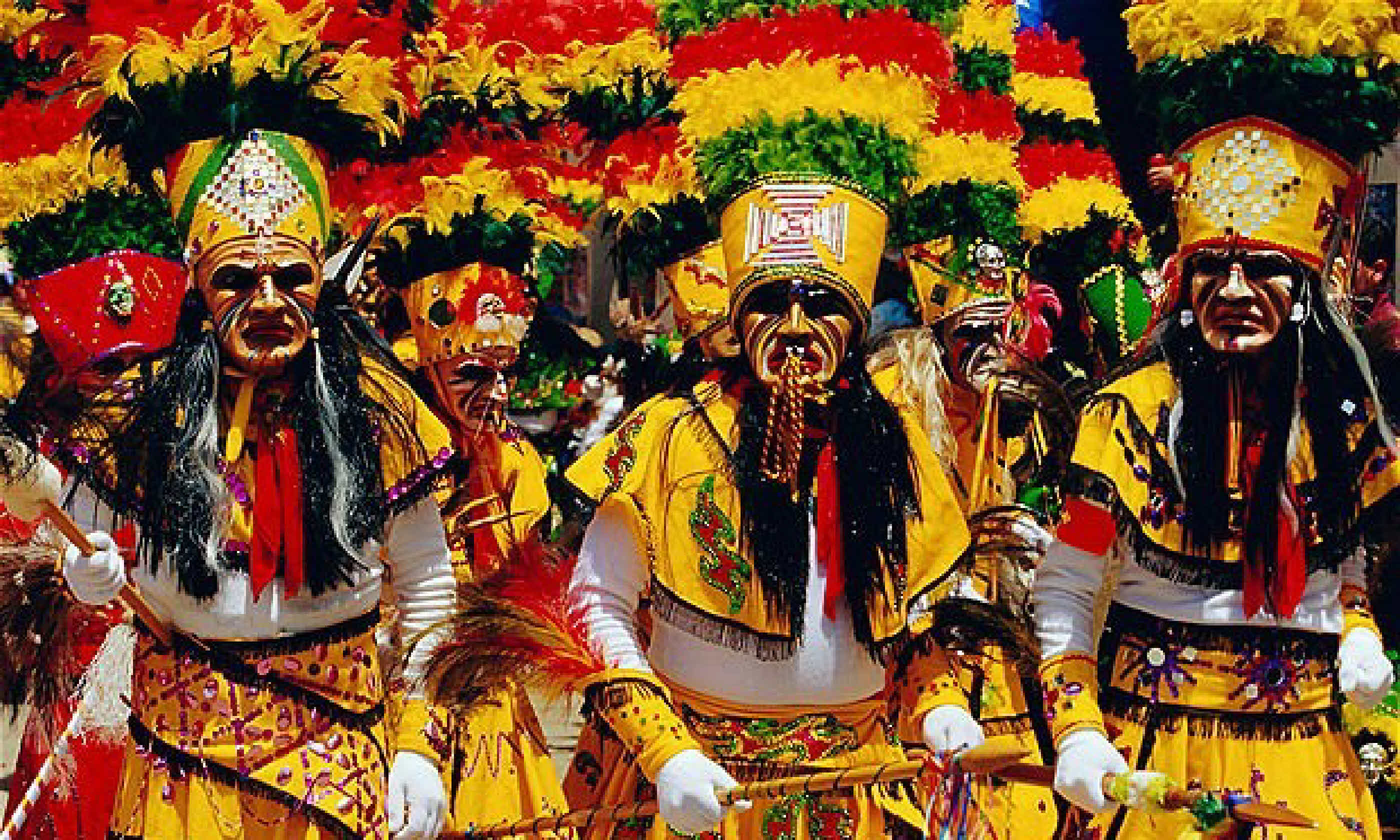 The Diablada is an extraordinary parade that showcases 'demonic' dancers in extravagant costumes, and takes place on a Saturday before Ash Wednesday. Roughly 20,000 dancers and 10,000 musicians join the parade, which draws crowds of up to 400,000 people.
Bolivia's 10 unmissable street foods | Which would you try first?
Bolivia's best landscapes | Our favourite jaw-dropping spots
5. Semana Santa, Guatemala
This week-long Easter event in Antigua Guatemala is a spectacular display of religious ritual and floral design, rivalled only by a similar event that takes place in Seville, Spain.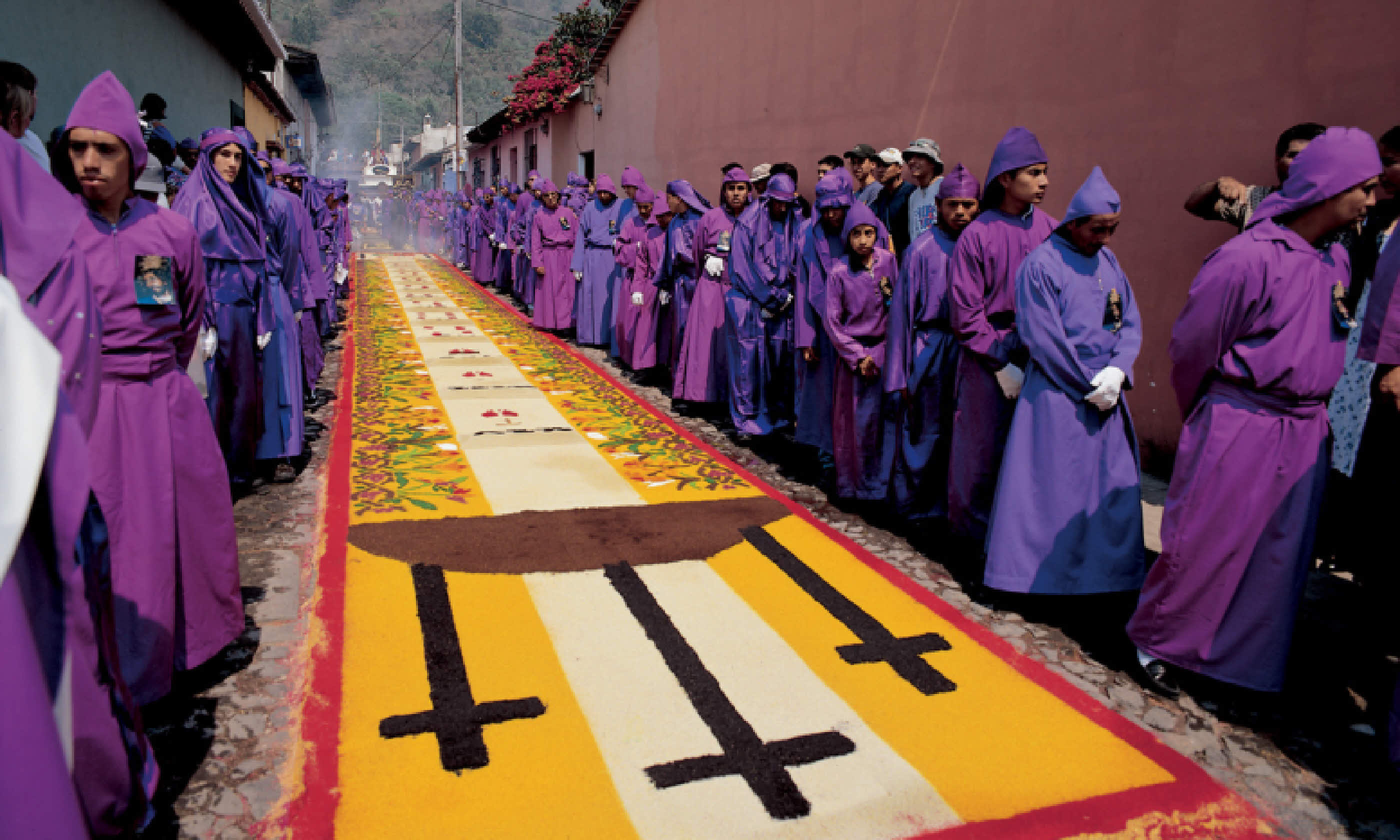 Through billowing clouds of incense, and accompanied by musical parades, purple-robed men carry decorative floats through the city. The floats are laden with cobbled stones covered in carpets of flowers, known as
alfombras de flores
, and crowned with colonial sculptures of the cross and Christ. This is the biggest Easter celebration in Latin America.
The best of Guatemala and Belize | Our tips for an awesome trip
El Mirador, Guatemala: lost city of the Maya | Wild and wonderful
6. Inti Raymi (Festival of the Sun), Peru
The sun was the principal object of Inca worship, and at their winter solstice the Incas honoured the deity with a great celebration known as
Inti Raymi
, the sun festival. To honour the Sun God, animals were sacrificed.
Every June, a lucky actor is chosen to portray Sapa Inca (the emperor), who is carried in a golden chariot to the hilltop of Sacsayhuaman on the outskirts of Cusco.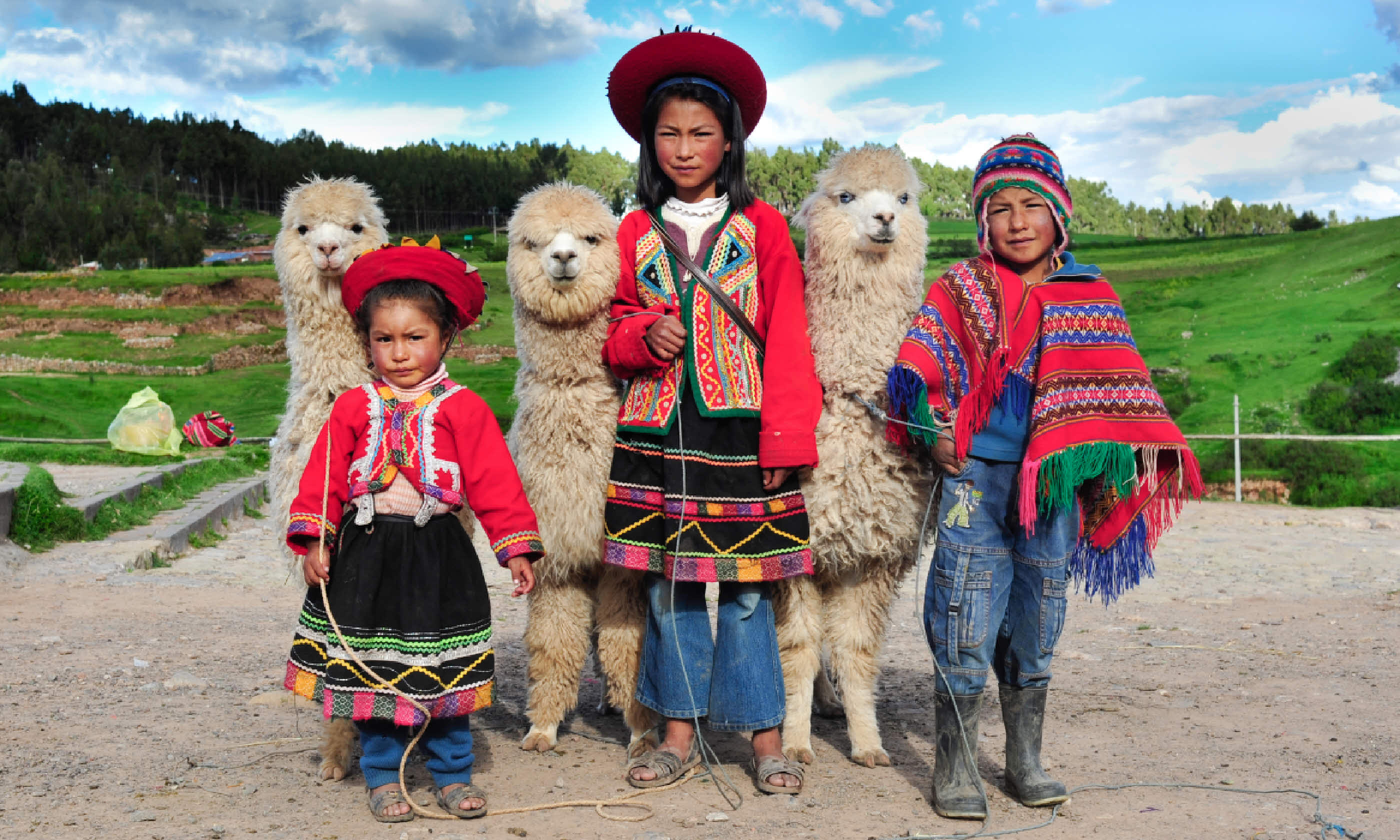 Peruvian children in Sacsayhuaman (Shutterstock)
The procession starts in Qorikancha temple and passes through streets filled with music, dancing, prayers, flowers and ladies with brooms sweeping away evil spirits. Various priests and participants will join the procession too. Once at the hilltop square, speeches are delivered in Quechua, and finally there is a simulation of a llama sacrifice.
Walking the Lares Trek, Peru | A 'community trek' from the village of Lares
Hiking the Inca Trail | The world's most iconic walk
7. Flower Fair, Colombia
The city of Medellin is adorned with garlands of blooms to mark the annual Flower Fair – an exuberant 10-day event in August with competitions, folk concerts, and the
silleteros
parade. Silleteros are the farmers who make beautiful flower arrangements on a
silleta
, a chair-like contraption on which huge flower displays are carried through the city.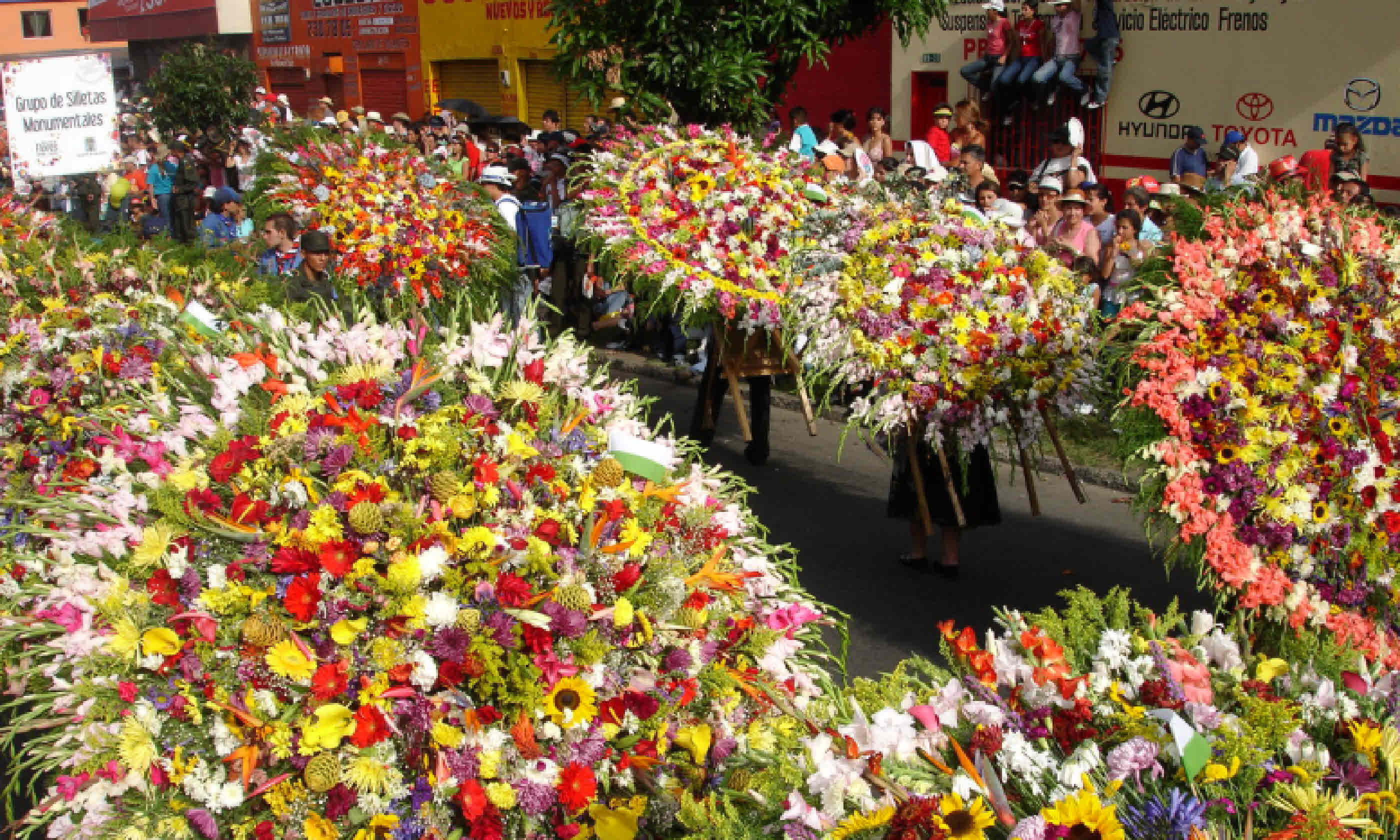 The regeneration of Medellin | How this infamous city came back from the brink
Coffee and culture in Colombia | Growing a greener future


This list was compiled by Sunvil, who've been running trips to Latin America since 1995. Better yet, they're a member of the Wanderlust £50 voucher scheme. To browse a selection of their trips to Costa Rica, Peru, Ecuador, Galapagos, Argentina, Chile, Brazil - and beyond - see Wanderlust's Trip Finder.
Unless otherwise credited, all images courtesy of Sunvil