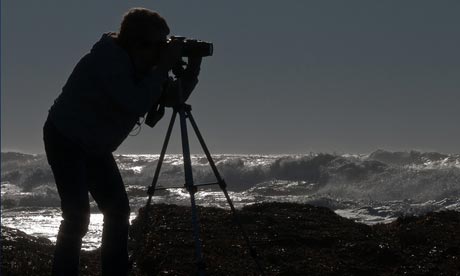 How to buy the right camera for you
It's simple: what you really need to know about buying a camera
Buying a camera is a big decision. You need to consider the size, weight, price and functionality that's right for you.
Many people think they need a digital SLR if they are serious about photography, yet many who do invest in one use only the limited kit lens that comes with the camera, leave it on auto and shoot JPEG. If that's you, you'd probably do better with a compact camera.
Do I need an SLR?
A DSLR will generally have the capability to give better quality pictures – issues that let down any compact camera are speed and accuracy of focusing, high ISO performance and the camera's ability to handle extremes of light.
However, for many people this isn't an issue. If you're only going to view your pictures on a computer or print a few at a small size, then anything but the cheapest compact will be adequate. More important will be the creativity of the photographer and actually having your camera with you at all times – far more feasible with a compact.
If you want maximum control over your camera settings and plan to invest in a wide range of lenses, you will need to go for a DSLR. Remember that, with DSLRs, the quality of the camera body and the lenses are equally important.
Even if you have a DSLR it is worth investing in a compact as a back up. Some compact models are designed to be rugged or waterproof, which can be useful if you are in wet or dusty conditions. Also, underwater housings for compacts will be far cheaper and smaller than housings for a DSLR.
Which brand should I choose?
There are only a few camera manufacturers worth considering, and each has pros and cons.
Of the two main manufacturers, Canon led the fields of resolution and high ISO performance for a long while, but has now been caught up by Nikon. In truth there is little to choose between them; I would suggest handling them to see which is best for you. Canons tend to be slightly cheaper, but Nikons tend to have better build quality and handling, and a wider range of lenses. If you're working towards becoming a professional photographer, my advice would be to buy into Nikon or Canon.
Olympus has developed its own 4:3 format, giving squarer images and allowing for more compact cameras. This can be useful for travelling, but there are a few technical issues with the smaller-sized sensor such as noise at higher sensitivities. A number of third-party manufacturers produce lenses for the 4:3 format.
One manufacturer producing good cameras with high specifications, but at keen prices, is Sony, which makes its own sensors. There is a more limited choice of third-party lenses with a Sony camera.
People in the know tell me that the best compact cameras available are made by Panasonic, with the Lumix DMC-LX3 being the best of the bunch at around £300.
For more on digital cameras, including comprehensive reviews and feature search capabilities, check out www.dpreview.com.
Can I buy my DSLR camera overseas?
In theory you can save money by buying your camera overseas. But manufacturers are wise to this and have adopted a system of limited warranties – the warranty is only valid in the country of purchase. If you need a warranty repair, you'll have to return your camera, at your own expense, to the place you bought it.
There is also a limit on the duty-free import of goods. If your camera cost more than the threshold, then you will need to pay import duty, often negating any savings.
Buying online from a UK retailer can save you money on the list price, but check that it has a full UK warranty and is not a grey import. Check the best deals at www.camerapricebuster.co.uk.
What should I look for in a DSLR?
Accessibility  Some camera features will be available with buttons and dials, others will be buried deep in menus. Check that important features are easily and quickly selectable.
The system  When you buy a DSLR you are buying into a system. Consider the pros and cons of each brand, and bear in mind the upgrade path if you have a particular model you want to save up for. If you want to make it as a professional, stick to one of the bigger brands: Nikon or Canon.
Image quality  It's not all about the number of megapixels (MP): image quality includes the high ISO performance and the dynamic range.
Sealing  A well-sealed camera with dustproof switches will last longer in dusty and humid conditions.
Sensor cleaning Some cameras have a sensor-cleaning mode that vibrates dust and dirt from the sensor.
Long exposures If you are planning to shoot very long exposures you will need a camera that can do this, and has a long exposure noise-reduction mode.
HD video The latest buzz-feature allows you to shoot high-quality video with your camera. Check the specifications, and provision for sound and microphones.
Built-in flash Though weak and often obscured by long lenses, these can be useful for fill-in flash. Power and coverage is important, as is the quality and accuracy of the overall system if you're planning to buy a separate flash.
Special features Certain cameras have features such as a fast motordrive (to take up to seven frames per second), Wi-Fi compatibility, a built-in spirit level and modes to calculate and optimise depth of field.
Handling Some cameras just feel right in your hands: handle different brands to decide which is right for you.
Format There are three possible formats on a DSLR. The more familiar 3:2 ratio images are the same shape as 35mm film. These are available in a smaller and cheaper crop sensor (where the sensor is smaller than 35mm film and effectively magnifies the focal length by 1.5x) and the more expensive full frame, which has a sensor the size of 35mm film. All current entry-level DSLRs will have crop sensors, allowing for the use of smaller, cheaper lenses. The 4:3 system is smaller and squarer.