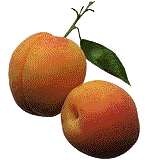 Photodisc Come along with the Lee Bros.: the upstart entrepreneurs of Southern food take their appetites on the road.
It started nearly 10 years ago, when we left our native Charleston, South Carolina, to attend colleges in the Northeast. Sure, New England's fall colors were dazzling, but not enough to distract us from the fundamental questions that came to mind whenever our stomachs growled: Where are the briny boiled peanuts?The lemony fig preserves over hot biscuits?The watermelon-rind pickles?The Goo Goo Clusters?
We sent home for care packages but soon exhausted our parents' patience and budget—two children in college was bad enough, they said. We joked that upon graduating we'd become mail-order grocers to expatriate Southerners.
Then, five years ago, we both found ourselves in New York City, suffering post-collegiate doldrums. Ted was on the run from two years in book publishing that felt like 20. Matthew was using his art history degree to fetch iced lattes for a talent agent. And we were still hungry. So, with the printer Ted had been given for graduation, paper we hand-cut from shopping bags, and Matthew's 1952 Singer sewing machine to bind the pages, we put out the first issue of The Lee Bros. Boiled Peanuts Catalogue. Passport-sized and personal, it's an insider's sourcebook for authentic Southern foods, especially roadside staples: the sometimes homely, always earnest and boldly flavored condiments, candies, and canned items found at fewer and fewer country stores, farm stands, and grange fairs.
We've been hustling to keep up with orders ever since. To us, there's nothing more satisfying than sending Southern treats to people in far-flung places. Tell a Minnesotan who thought she'd never taste anything like her grandmother's pickled peaches that two quart jars will be on her doorstep the next day, and you've made a friend, okay, a customer, for life. Perhaps the best part of our job, though, is the research—exploring South Carolina, rooting out undiscovered delicacies, touching base with suppliers, and finding material for our book, tentatively titled Endangered Foods. In it we hope to spotlight some of our favorite things to eat, such as cane syrup (especially in its purest state, as produced by farmer Robert Layfield of St. Matthews, South Carolina); canvasback duck, a particularly tasty species; and the state's famed Carolina Gold rice, recently saved from extinction by Savannah ophthalmologist Richard Shulze.
Our home region, the coastal low country, is rich with the bounty of the sea, salt marsh, and farm. But one of our favorite areas to explore is the rich, mysterious, and underappreciated interior, the up-country of South Carolina, where roads trace old cowpaths through tobacco fields, and you can pass six sensational barbecue stands in less than an hour. Last fall we set out on a road trip for business and pleasure. Here's how it went.
We always want car snacks, so on the way out of town we stopped at our favorite boiled-peanut stand, Harry's, on Johns Island, 15 miles south of Charleston. There we bought a couple of pounds of this hot, wet delicacy—simply raw peanuts boiled in salt water. People in South Carolina, Georgia, and northern Florida adore the beanlike taste. Aside from their addictive flavor and beguiling aroma, boiled peanuts are associated with a particular outdoorsy, take-life-as-it-comes, often anti-commercial attitude that is endangered in the New South, with its Wal-Marts, nationally televised golf classics, and gated communities. We're convinced that boiled peanuts still have an important cultural role to play, crossing both racial and social lines and reminding us that the best things in life can come in slippery, messy packages.
Eating a boiled peanut is a bit like eating lobster; it releases its brininess when you crack it open, so have some napkins or a towel on hand to mop up. Just about the only way to get boiled peanuts is by spotting a roadside vendor. So if you ever see a sign for HOT BOIL'D P-NUT or the like, hit the brakes. And if the opportunity never arises—or, better yet, if you develop an addiction—we're always happy to take an order.
IT'S DIFFICULT TO SAY WHERE, EXACTLY, THE UPSTATE BEGINS. As children, we thought it was anything 15 miles beyond Charleston. There's a point on rural Highway 52, about 11/2 hours northeast of Charleston, where you notice that the sand-swept roadsides have given way to thicker stands of pine and broader vistas of open, leafy tobacco and scrubby cotton fields. In another hour and a half you're in prime tobacco country, and the air is rich with the heady fragrance of the fields and curing warehouses. Several times we got stuck behind trucks piled high with tobacco bales shedding leaf fragments right and left.
A spunky network of small towns in this tobacco corridor have banded together to turn their brick downtowns and long history of tobacco farming into a draw for road trippers. Latta has a bright, diverse collection of galleries on a revitalized Main Street (don't miss Eddie Watson's Different Strokes gallery or RJK Frames & Things café and art store). The town of Mullins recently opened the Tobacco & Farm Life Museum in a restored train depot. We were surprised to find ourselves so intrigued by the displays of planting and harvesting implements, gorgeous archival photos, and a six-foot-tall wax tobacco plant in full flower. But after all the luxurious smells in Mullins, what we really wanted was to taste the "sweet scotch" snuffs we kept spotting on convenience store shelves. We chose three brands in beautifully labeled tins, Peach, Rainbow, and Tube Rose. We thought snuff was sniffed, until we read the warning: "This product may cause lip cancer." Peach's label claims it's "sweet as a peach," but we thought it tasted just like licorice. Rainbow reminded us of berry drink mix. And Tube Rose had a flowery sweetness, more lavender than tuberose. Yuck!
Another, much smaller, industry in this part of the state is the bottling of Blenheim ginger ale. A classic South Carolina beverage, it has a hot chili-pepper and ginger flavor, and the clean body of soda made with cane sugar (as opposed to the corn-based sweeteners found in big-time sodas). Blenheim also recently revived three vintage fruit flavors in lurid colors: Bee Gee Strawberry, Grape, and Orange. We can't get enough of them.
Blenheim is bottled in the shadow of South of the Border, a noisy, tacky Mexican-themed pit stop in the town of Hamer, right where South Carolina meets North Carolina. It's a complex of six restaurants, two pools, a miniature-golf course, and 14 gift shops stocked with things like bawdy hats, plastic dog doo, and bamboo back-scratchers. We bypassed the rest and headed straight to Pedro's Country Store, the only place within miles where you'll find ice-cold bottles of Blenheim.
For total immersion in a Southern-deluxe Victorian fantasy, we stayed at Latta's Abingdon Manor, a stately 1905 yellow brick mansion with an Oriental-carpeted porch. It's a hoot. We passed through 12-foot-tall cypress doors into a hall so lofty it reminded us of Grand Central station. The design similarities end there. The manor's bracingly air-conditioned anterooms and parlors are chock-full of mirrors and 19th-century knickknackery. Patty Griffey, co-owner and decorating genius, led us upstairs to the Red Room, a decadent chamber with crimson walls, brass fixtures, and other full-blooded flourishes. We detected her sassy humor at work: a Japanese geisha doll was propped on the bed, and reposing on the mantel was a dime-store bust of Michelangelo's David looking as if he'd dipped into the champagne that Patty puts out for guests.
After a deeply restful night on a feather bed and a delicious (candlelit!) breakfast of goat-cheese omelettes and fresh pineapple, we were on our way. But before we'd cleared tobacco country, Matt was pulled over for going 63 in a 45 mph zone. The officer, puffing a half-lit Marlboro he evidently did not want to extinguish, gave us a friendly warning. Thank you, Philip Morris!
As you drive from the eastern part of the state to the center, tobacco and cotton fields yield to row upon row of low, lush shrubs with tiny purple flowers and hairy pods clustered beneath the leaves. Soybeans may not be the first commodity that comes to mind when you think of the South, but they're big business here, sold not only for food products but for industrial oils. Mature soybean pods resemble pea pods (their cousins), though soy kernels, top-heavy with protein, taste richer, less sweet, and not so beanlike.
Salty boiled soybeans, a snack much like boiled peanuts, are an Asian staple, particularly in Japan, where they're called edamame. We're nearly as crazy about boiled soybeans as we are about boiled peanuts, and believe there's great potential for them here. They're currently available only in Japanese restaurants and in Chinatown markets. Hoping to further the cause, we stopped in St. Matthews to meet Mary Jo Wannamaker, sub-president, as she calls herself, of her father-in-law's vast soybean and seed crop empire. Lately the Wannamakers have had Japanese characters on their minds and rolling out of their fax machines. Among the first South Carolina farmers to recognize the "tofu potential" slumbering in their fields, they've tapped into Japan's huge market for fresh, edible soybeans. Mary Jo described the five varieties they grow, the most intriguing being the shotgun-pellet-size Natto and the large black soybean, which she said is used ceremonially. She agreed to supply us with her best soybeans for some kitchen experimentation and promotion. One mission accomplished.
THE TIDY HAMLET OF BOYKIN, IN NEIGHBORING KERSHAW COUNTY, is just a clutch of old whitewashed buildings in the middle of prime hunting forest and soybean fields. There's a church, a broom factory, a general store, a restaurant, and one of the state's last remaining gristmills. The setting is breathtaking: ibis and egrets soar above the 400-acre millpond. The baying of hounds echoes from the woods, and the millstream gurgles. The place has gravity, too: it's the site of the last Civil War battle fought in South Carolina, in 1865, when a few hundred rebels tried to interrupt the plans of 2,000 federal troops, including the famous Massachusetts 54th Infantry, who ultimately prevailed that day.
As a tractor buzzed nearby, we clambered up the mill's three flights of rickety stairs to the attic. Darts of daylight shot through gaps in the wallboards to illuminate cast-iron gears, millstones, wooden chutes, and hoppers. We luxuriated in the chicken-feed aroma of corn flour, metal, and wood.
The Mill Pond Restaurant, converted from the original post office and other structures, is the main reason people make their way to Boykin. We started with wild boar tenderloin and robust, pebbly-textured yellow grits (ground next door). Stone-grinding is key, as it preserves the essential oils and fugitive flavors of fresh corn. Salsa and chips might be a cliché, but chef Greg Sheppard's spicy-sweet potato chips and black-bean salsa reinject life into the formula. Sheppard garnishes his salsa with a showstopping Cajun inspiration you have to taste to believe—fried, pickled okra. Buttery grouper with a dollop of crabmeat on top was a superb entrée, but the biggest revelation of the evening was a frozen white-chocolate terrine veined with pistachios and rum-soaked sun-dried cherries. Occasionally, they cook like this in the country!
INVOKED BREATHLESSLY BY WAITERS IN THE BEST SOUTHERN RESTAURANTS, Clemson Blue is South Carolina's most recognized locally produced cheese. Legend has it that Clemson Blue is aged in caves in the mountainous northwest corner of the state—and the legend is so pervasive that a restaurateur only 10 minutes from the cheese-making site earnestly told us that the aging "cave" is an abandoned pre-Civil War train tunnel. We suspected she didn't have the story absolutely right, so here in Oconee County's dairy country, we sought out Stan Guinn and Jeanette Hanberry, who manage Clemson University's cheese production. They patiently led us through the many steps of the process, and the truth came out.
In 1940 a professor at Clemson, a land-grant agricultural college, experimented with blue cheese using milk from the university's 200 cows. He and his crew did, in fact, age the cheese in the fabled train tunnel for more than a decade, until the walls began to crumble. In 1958, the operation moved to a campus lab in the "Ag. Sales Center," where students line up for malts, milk shakes, and Clemson Blue (also available by mail order).
In the humid cheese-making room, a spick-and-span, tan-tiled bunker, we saw the two 300-gallon, stainless-steel vats where, on Tuesdays and Fridays, four workers set the curds. They then form the cheese in perforated stainless molds called hoops, dipping it in wax and setting it on wooden shelves in the "tunnels" (ha-ha!), the walk-in refrigerators the cheeses live in during the six-month aging process.
We bought a broad wedge and couldn't resist trying it, even at 10:30 in the morning. We broke off hunks and eagerly ate them. It's a deliciously youthful and creamy blue. With it we drank what we had on hand, a lemony, medicinal soda called Dr. Enuf, and, we can't deny it—that was one fine breakfast. We had picked up the Dr. Enuf nearby, at Gandy's General Store. It's been bottled in the mountains of east Tennessee since 1949 and might be the only soda brazen enough to make nutritional claims, fortified as it is with vitamins B1 and B3 and potassium iodide, plus pearlescent mystery specks. Enuf was enough—we'd reached the limits of South Carolina and acceptable taste; it was time to head back east.
IF YOU'VE NEVER HAD A MUSCADINE, YOU'RE MISSING OUT ON HALF OF LIFE. This humble grape is not only delicious, it's a fruit to be proud of—a native American varietal that Thomas Jefferson once hoped would put the European competition to shame. It didn't quite turn out that way and, in fact, you have to search pretty hard to find muscadines outside the rural South. But because it was harvest season, which extends from August through October, we found them at nearly every farm stand and market we passed. In the coastal South these grapes are often called scuppernongs, named for the popular strain that originated near North Carolina's Scuppernong River. Some South Carolinians also refer to them as bullets, perhaps because the soft pungent pellets make excellent ammunition for food fights. Whatever they're called, muscadines have an especially grapy flavor (wine snobs would say they're "foxy," meaning musky), with notes of gardenia and honeysuckle, and a supersweet, almost banana-like finish. The green-gold leathery skin is not recommended eating. You hold the grape in your mouth and apply pressure until the juice and the slimy core pop out. After enjoying the initial waves of flavor, you perform a ballet of teeth and tongue to separate seeds from pulp. Be sure to squeeze the skin a second time to get the best part of the grape, the delicate nectar that clings to the inside.
Muscadines, like figs and pecans, are often microcultivated by backyard enthusiasts looking to turn their bounty into a little extra cash. Three Star Vineyard, in the horse country near Aiken, is one of the few large farms dedicated to the growing of muscadines (called scuppernongs here). Well before we could even see Three Star's 50 acres of fields, we smiled to each other as we caught the grapes' alluring honeysuckle aroma. The softly undulating vineyards were as manicured as the front-doorstep plots of the Sauternes châteaux.
Ken Hutchins, who runs the farm, greeted us cordially with his wife, Ann, though it was clear they had better things to do than give tours. Portable phone in hand, Ann was orchestrating a time-sensitive sorting operation involving 20-or-so workers who transform skids of just-picked clusters into pretty, unblemished 22-pound boxes. During harvest, work begins early in the vineyards and continues well into the night at the sorting barn. Wasps were orbiting the pails of culled grapes that get sold to drive-up customers, who turn them into a simple and occasionally superb sweet wine.
We can't imagine better-tasting grapes than Three Star's, and we should know—Ann gave us one of the 22-pound boxes, which encouraged many spontaneous acts of generosity during our return trip, with enough left over for scuppernong daiquiris and sorbet.
RURAL HIGHWAY 61, A LEAFY TWO-LANER THAT PARALLELS THE OLD TRAIN ROUTE from Aiken to Charleston, is our preferred way back to the coast. Every 15 miles or so you come upon a picturesque whistle-stop town with a train depot and post office, and sometimes a small Piggly Wiggly grocery store. We also choose this road because it passes through Denmark, home to one of the state's finest farmers' markets. The honey sold here is harvested from an active hive encased above the cash register and connected by a hose to the clover fields behind the market. A friendly and knowledgeable gaggle of seniors shell the butter beans (also known as limas) as they chat. We stocked up big-time on purple-and-green-streaked "pink-eye" beans, slick green butter beans, and enough boiled peanuts for the two-hour drive home.
Our favorite thing to do after a long drive is to plant our toes in cool evening sand, so we headed 40 miles south of Charleston to Edisto Island. We arrived just as the sun was setting over Edisto Beach, a quiet six-mile stretch popular with fossil hunters. Edisto remains largely uncommercial, though longtime residents wistfully invoke the time before the arrival of the BP gas station. There's only one place to eat on the beach, the Pavilion Restaurant & Coots Lounge, also known as Bobo's. Bobo (Robert Earl Lee on his birth certificate) is a combination outdoorsman and gastronome—a hunter who knows where to forage for wild chanterelle mushrooms and a chef who stages oyster roasts for 1,000. His restaurant, a comfy bungalow on stilts, serves the best, freshest bouillabaisse we've had in America. His seafood gumbo is full of fish and spice. And his buttery smoked-Gouda grits would convert the stubbornest grits detractor.
A DAY AFTER OUR RETURN TO CHARLESTON, BEFORE TED LEFT FOR IOWA CITY, where he moonlights as a graduate student in fiction writing, we went out for one last meal. He has a fear of flying and worries that every pre-flight meal might be his last, so it was no surprise that on the drive to the airport he steered us to Martha Lou's Kitchen, a pastel-pink cinder-block hut on Morrison Drive, 15 minutes south of Charleston International. It may not be grand, but we'd send kings and queens to Martha Lou's.
Immediately inside the screen door, you find yourself at a counter overlooking Martha Lou Gadsden herself. She works two venerable gas stoves at once, dropping freshly battered pork chops and fish fillets into the fryer and ladling peppery, creamy butter beans studded with ham hock onto plates. Everything savory at Martha Lou's bears the smoky, salty flavor of ham hock, so grab a large Styrofoam cup of iced tea from the old Coke fridge in back.
If you have a morning flight, you might try Martha Lou's traditional Charleston breakfast of fried fish on a bed of grits. But give yourself plenty of time—you'll have to compete for booth space with the stevedores from the downtown port. And although all of Martha Lou's creations are available to go, resist the urge. The experience of eating her handiwork direct from the kitchen is one that, yes, even mail-order guys will admit, can't be packaged and shipped.
BARBECUE, BBQ, BAR-B-QUE: Upstate's Best Sandwiches
Williamson's Bar-B-Q & Seafood 101 Liberty St., Marion; 843/423-7564. Our favorite: a sandwich of slaw-topped, coarsely chopped pulled pork with a vinegar-based sauce. The perfect balance between pig and cabbage flavors.
Maurice's Piggie Park 1600 Charleston Hwy., West Columbia; 803/796-0220. Big pieces of pulled pork saturated with a distinctive bright-yellow, mustard-based sauce. Slaw on request. Also, don't miss Maurice's sweet iced tea.
Little Pigs Barbecue of Anderson 1401 N. Main St., Anderson; 864/226-7388. Very finely chopped, gamy pulled pork with molasses-sweetened sauce and slaw. Warning: Stuffed doe in dining room.
HOW DO YOU SPELL RELIEF?Taste Test: Headache Powders
Nothing stops a headache faster than headache powders, sold in convenience stores and gas stations throughout the South. But be warned: These finely ground blends of aspirin, salicylide, acetaminophen, and caffeine induce a taste-bud shock strong enough to send even the steadiest driver into a ditch. Ingest a packet with two feet planted on terra firma and with a Nehi soda nearby. Having tested several brands, we declare BC Original Formula the hands-down winner for least alarming taste.
CHARLESTON AND VICINITY: THE LEE BROS.' ALL-TIME HOMETOWN FAVORITES
Annual Event
Rockville Regatta Sea Island Yacht Club, Rockville, Wadmalaw Island; for information, 843/853-8000; first Saturday in August. A daylong, come-one come-all sailboat race and party. Have some boiled shrimp and beer on the breezy porch of the clubhouse as you watch the sailboats. Shower and return for the club's evening dance.
Antiques Shops
Period Antiques 194 King St., Charleston; 843/723-2724. Before you face the reproductions that predominate in other King Street shops, visit Claire and Chet Kellogg and their exciting collection of 18th- and 19th-century decorative pieces. They keep some of their finest at home, so if you know what you want, be sure to inquire.
Carolopolis Antiques 2000 Wappoo Dr., Charleston; 843/795-7724. The best downtown stores get their most interesting country pieces from owner John Brown. The bargains to be had here are well worth the 10-minute drive.
Bar
Club Habana 177 Meeting St., Charleston; 843/853-5900. Well-appointed, cozy smoking nooks favored by Citadel cadets and their dates. One of the only late-late-night spots in town.
Car Rental
Jones Ford 5757 Rivers Ave., North Charleston; 843/744-3311. Mustang convertibles for $65 a day.
Hotels
Lowndes Grove Plantation Inn 266 St. Margaret St.; 843/723-8438, fax 843/723-0444; doubles from $75. A treasured secret. If you can't afford to buy your own Charleston mansion, this 1786 riverside plantation house (with 10 rooms and two suites) and garden is the perfect substitute. Caveat: The only way to lock your door is to put down a $30 deposit, for which you'll be handed a giant 18th-century iron key. One more thing: The proprietor's husband is a car guy; that's his Corvette graveyard out back.
Middleton Inn at Middleton Place 4290 Ashley River Rd., Charleston; 843/556-0500; doubles from $99. No doubt Calvin Klein would approve of architect W. G. Clarke's 11 minimalist two-story structures (55 rooms in all) on a high bluff overlooking the old rice fields of the Ashley River. Just a 10-minute drive from downtown Charleston, yet strangely unknown. Amble down the short path to the Middleton Place Plantation next door. Its gardens are particularly fine during azalea season in early spring.
Restaurants
Buster's Porchside Dining 810 Pinckney St., McClellanville; 843/887-3331; dinner for two $40. A newly opened seafood joint, just blocks from the McClellanville docks—and 30 minutes north of Charleston via atmospheric Highway 17. Order crab-stuffed jalapeños, barbecued shrimp, the fried seafood combo, and the devastating Key lime pie.
Juanita Greenberg's Nacho Royale 439 King St., Charleston; 843/723-6224; dinner for two $15. Fresh, simple Mexican food and beer. Also try Charleston's decent Palmetto Amber Ale, brewed just up the street. Open late; a favorite with college kids.
Martha Lou's Kitchen 1068 Morrison Dr., Charleston; 843/577-9583; lunch for two $18. The best Southern food we know of, all made-to-order. The fried pork chops and the whiting are sublime.
Pappy's 5804 Carolyn St., Hanahan; 843/554-7447; dinner for two $12. Our favorite "meat and three vegetables" cafeteria-style diner. Open around the clock.
Sonny's Sub Shop 817 St. Andrews Blvd., Charleston; 843/571-1931; lunch for two $10. Inventors of the pastrami-topped cheeseburger to go. Yum.
Snacks
Harry's Hot Boiled Peanuts River Rd. and Maybank Hwy., Johns Island; Wednesday-Sunday. The best boiled peanuts, plus friendly service. Harry and his wife, Helen, also produce a smoky ham-hock-flavor boiled peanut.
Krispy Kreme Doughnuts 3421 Rivers Ave. (at Cosgrove Ave.), Charleston; 843/747-6411. Yes, it's now a franchise, but no one has been able to re-create the look and aroma of an old Southern doughnut factory like this one. Open 24 hours. Krispy Kreme's simple glazed doughnut gets our vote.
Marvin's Meats Hwy. 162, Hollywood; 843/889-2225. This country butcher makes incomparable fried pork rinds. Mind you don't run over a chicken in the parking lot.
The Facts
BOYKIN Mill Pond Restaurant 84 Boykin Mill Rd.; 803/424-0261; dinner for two $55. It's worth making the pilgrimage to tiny Boykin for a taste of chef Greg Sheppard's innovative regional cooking. The millpond setting is spectacular, too.
Boykin Co. Store 73 Boykin Mill Rd.; 803/432-2786. A hamburgers-and-hot-dogs lunch spot combined with a shop stocked with Boykin honey, grits, and cornmeal. Inquire here about access to the gristmill, church, and broom factory.
CLEMSON Clemson Blue Cheese Agricultural Sales Dept., 118 Newman Hall, Clemson Univ., Clemson, SC 29633; 800/599-0181. Order a wheel or a wedge of South Carolina's most famous cheese.
DENMARK Farmers' Produce Market Rural Hwy. 61; 803/793-4521; Monday-Saturday, 9-5. The place to take in the local farm buzz and stock up on just-picked beans.
EDISTO ISLAND Pavilion Restaurant & Coots Lounge 102 Palmetto Blvd.; 843/869-3061; dinner for two $25. Fabulous beachfront gourmet fare (children and flip-flops welcome).
George & Pink Vegetables Hwy. 164 and Eddingsville Rd.; no phone; April-October. Locals rely on George & Pink for the island produce that grocery stores ignore. A good Edisto boiled-peanuts stop—or buy fresh green peanuts to boil yourself.
HAMER South of the Border Junction of Hwy. 301 and Hwy. 501; 800/270-9344. P. T. Barnum's Mexican cousin dreamed up this raucous, down-home mall of sorts. Pedro's Country Store is an unlikely source for old-time sodas.
JOHNSTON Three Star Vineyard 172 Holmes Pond Rd; 803/275-3200. One of the state's few vineyards larger than a back yard, and origin of the world's best scuppernong grapes. Drive-up purchases encouraged all day from August through October. Phone ahead to confirm availability.
LATTA Abingdon Manor 307 Church St.; 888/752-5090; doubles from $105. Victorian opulence (and whimsy) in a five-room B&B with superior service. Convenient to I-95 and points north.
Different Strokes 101 E. Main St.; 843/752-4226. Local painters exhibit here, and the owner has a fine collection of affordable African masks. A must-see in Latta.
MULLINS Tobacco & Farm Life Museum 104 N.E. Front St.; 843/464-8194; Saturday-Monday, or by appointment. A sophisticated and creative little museum that captures the essence of the region. Visit during the Golden Leaf Festival, the last weekend in September, and take in a small-town fair with music and a dose of old-time religion.
RJK Frames & Things 112 E. Main St.; 843/752-9319. The best coffeehouse in town—and don't be bashful about checking downstairs for bargain frames.
WESTMINSTER Gandy's Country Store 11394 Long Creek Hwy.; 864/647-6251. For Dr. Enuf soda, snuff, and pickled eggs.
The Lee Bros. Boiled Peanuts Catalogue is on the Web at www.boiledpeanuts.com. For a copy, mail $1 to Box 315, Charleston, SC 29402.