Montazah Palace Gardens
TIME : 2016/2/22 10:41:41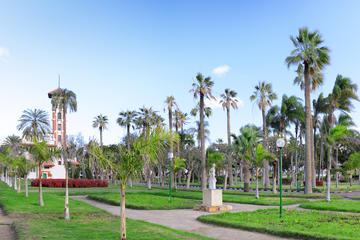 Montazah Palace Gardens
Built by Khedive Abbas II in 1900, the grand Moorish-style palace of Montazah is one of Alexandria's most striking landmarks and the vast estate stretches along the seafront north of the city. The palace remains a summer residence of the Egyptian royal family and is off-limits to the public, but visitors can still walk the grounds and experience the adjoining Salamlek annex, which has now been transformed into a luxury hotel.
For most visitors, the highlight is the lavish Montazah Palace Gardens, a pocket of greenery fringed by sandy beaches and romantic promenades. As well as strolling the palm-lined walkways and picnicking on the lawns, visitors can explore several greenhouses, home to an impressive variety of tropical plants.
Practical Info
The Montazah Palace Gardens are located 17km east of Alexandria and are open daily from 8am to midnight. Adult admission at the time of writing is E£8/15.