Schwules Museum (Gay Museum)
TIME : 2016/2/22 11:06:51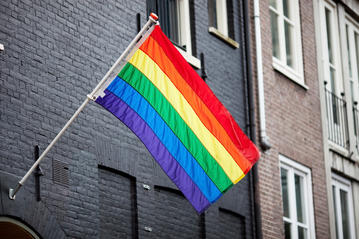 Schwules Museum (Gay Museum)
The success of the exhibit "Eldorado – the History, Everyday Life and Culture of Homosexual Women and Men 1850-1950" in 1984 at what was then called the Berlin Museum inspired the creation of the Schwules Museum, or the Gay Museum. The three people who initiated the original exhibition, along with a group of activists, founded the Verein der Freunde eines Schwulen Museums in 1985, and in 1986 they had their first exhibit. The museum has become incredibly successful over the years, and lending requests come from all over the world. 
Today the Schwules Museum is one of the world's largest and most significant institutions for archiving, researching and communicating the history and culture of LGBTQI communities. Changing exhibits examine different themes and concepts in history, art and culture. Exhibits have included themes such as drag queens, gender issues and AIDS, while some exhibitions are film. The museum hosts lectures and events throughout the year, including scheduled guided tours of certain exhibits from time to time. 
On the upper floor of the building is a reference library with more than 16,000 volumes, plus over 1,500 magazines, over 4,000 films and a variety of other media.
Practical Info
The Schwules Museum is located at Lützowstraße 73. It is open from 2 to 6 p.m. on Sunday, Monday and Wednesday through Friday. On Saturday, the museum is open from 2 to 7 p.m. It's closed on Tuesday.