Hands down, the most stunning attraction is the 50-mile
Going-to-the-Sun Road.
A tour of the road over Logan Pass will give you a small taste of the park's grandeur with waterfalls, hanging valleys, and sculpted peaks. Check the weather as conditions at Logan Pass can be very different from the valley floor. Pack a picnic lunch and depart early; the Logan Pass parking lot often fills by mid-morning.
Lake McDonald
Enjoy the largest of the park's lakes—the 10-mile-long Lake McDonald. Sun Road pullouts access several beaches, some with interpretive sites, and Lake McDonald Lodge is a National Historic Landmark.
Avalanche
Walk the one-mile Trail of the Cedars boardwalk and paved loop to tour through centuries-old cedar trees. The self-guided interpretive trail crosses Avalanche Creek at a stunning red-rock gorge.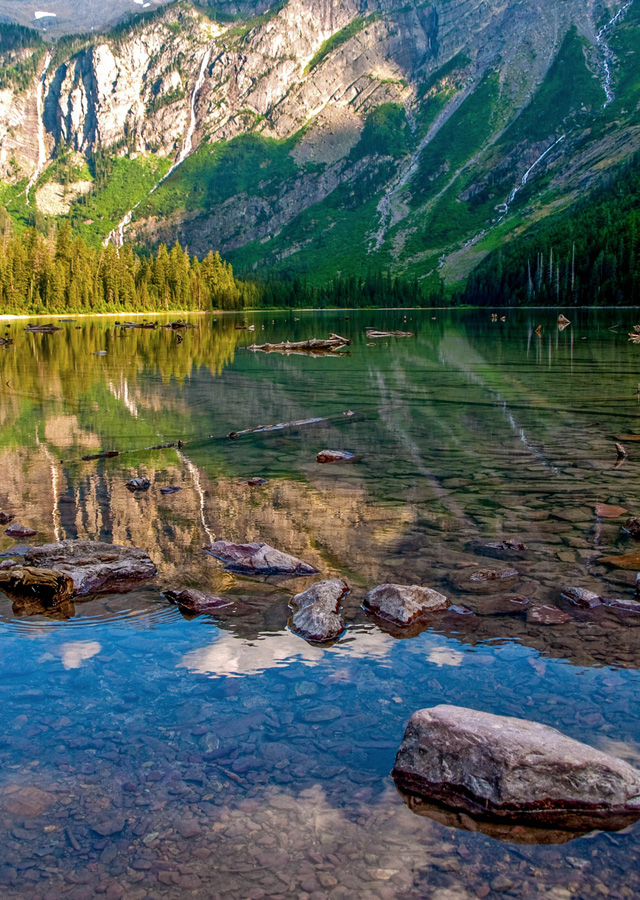 The Loop
After driving through the West Side Tunnel, stop at The Loop to photograph Heavens Peak. Between The Loop and Logan Pass, use pullouts to admire the scenery: waterfalls, hanging valleys, U-shaped glacier carving, and chiseled peaks.
Logan Pass
At Logan Pass, nab a photo of the Continental Divide sign, tour the small visitors center to place your hand in a cast of a grizzly bear paw print, and walk the self-guided paved interpretive loop trails in the wildflower meadows.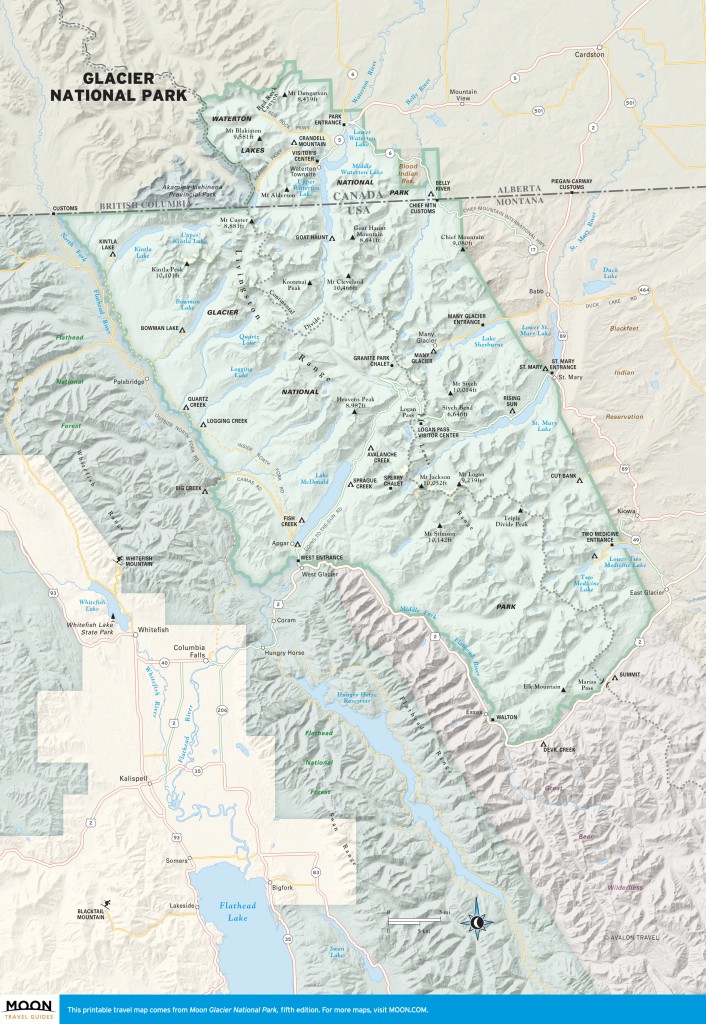 East Side
From the pass, descend less than one mile on the east side for a picnic lunch on the rock wall at Lunch Creek. Then enjoy the scenery of the St. Mary Valley, which includes the road's namesake mountain—Going-to-the-Sun. Stop at Jackson Glacier Overlook to see the glacier (binoculars will help), or get a dramatic view of the Continental Divide peaks from Sun Point.
St. Mary Lake
Stop at the Wild Goose Island overlook of St. Mary Lake for one of the most photographed sites in the park. Then, head to Rising Sun to tour the lake by boat or catch the wildflowers in bloom along Two Dog Flats before completing the road tour at St. Mary.
---
Excerpted from the Fifth Edition of Moon Glacier National Park.