Houston Museum District
TIME : 2016/2/22 16:46:29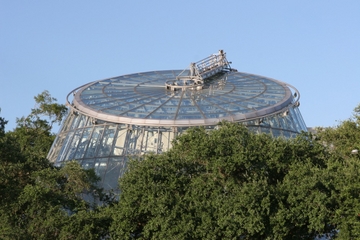 Houston Museum District
The Houston Museum District encompasses 19 museums in a 1.5 mile radius of the Mecon Fountain, creating a walkable destination within Houston for those wanting an immersive educational experience. While the Asia Society Texas Center provides insight into Asian arts, business, culture, education, and policy, the Buffalo Soldiers National Museum focuses on American and African American history. Continue your stroll to the Rothko Chapel, a place for meditative contemplation for people of all faiths, the Health Museum, an interactive science museum, and the Houston Zoo, which provides a home for over 6,000 animals.
Those looking for a creative experience may want to visit institutions like the Contemporary Arts Museum Houston, Houston Center for Contemporary Craft, Houston Center for Photography, Lawndale Art Center, The Menil Collection, The Jung Center of Houston, The Museum of Fine Arts or the Rice University Art Galley. Other museums in the district include the Children's Museum of Houston, Czech Center Museum Houston, Holocaust Museum Houston, Houston Museum of Natural Science, the John C. Freeman Weather Museum and the Museum of African American Culture.
A convenient feature of the Houston Museum District is over half these museums are free all the time, while all of them offer free entry at certain times. Visitors can easily have a worthwhile day browsing the different institutions without spending a dime. Along with creating an accessible world of art, history, culture and science, the museums also feature interesting daily events that can make your Houston visit more interesting. In the spring, the Houston Museum District truly comes to life as the many gardens littering the area becoming vibrant with seasonal flowers.