Catskills
TIME : 2016/2/22 16:47:47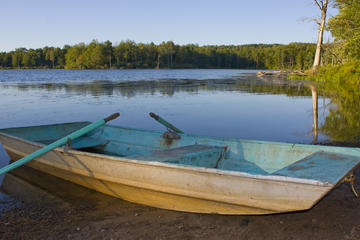 Catskills
Whether you're looking to escape the hustle and bustle of the city for a weekend or want to immerse yourself in outdoor adventure, antique shops and B&Bs, the Catskills provide an excellent destination choice. Made up of Greene, Delaware, Sullivan and Ulster Counties, the Catskills' regions each come with their own unique offerings. If you're coming from New York City, the closest county is Ulster, which includes the famous eclectic arts town of Woodstock and is full of hiking trails and nature areas such as Catskills Park and the Shawangunk Mountains.
In Sullivan County, spend some time kayaking and fishing on the Delaware River, or play a few rounds of golf at the Concord Resort & Golf Club. Expert tip: Make sure to stop in the Dancing Cat Saloon and Catskills Distilling Company for some unusual spirits (think buckwheat-based "whiskey"), as well as a menu of spirits-infused food. If you're looking for mountains and skiing, Greene County has Belleayre Mountain, Windham Mountain and Hunter Mountain, home to one of the world's highest and longest ziplines. And in Delaware, the farthest Catskills area from NYC, antique shops fill the towns and rural landscapes are prevalent. This is a popular area for hunting, fishing and bird-watching, with over 200 species to look out for.
Practical Info
For the best Catskills experience, rent a car and spend some time in each county. The trip is about 90 minutes from New York City and allows you to explore the many varied experiences of the destination. If you must take public transportation, you can take Amtrak, Shortline Bus or Adirondack/Pine Hill Trailways right into the Catskills.