Historic Rosedale Plantation
TIME : 2016/2/22 16:48:05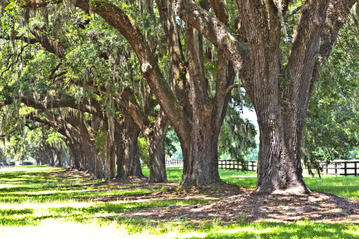 Historic Rosedale Plantation
Once part of a 919-acre plantation, this Dilworth neighborhood landmark was built in 1815 by Archibald Frews, a multi-tasking merchant, postmaster and tax collector. Visitors can wander the eight-and-a-half acres of year-round gardens, but the only way to see the interior of the lavish Federal-style house is via an hour's tour, given on a first-come, first-serve basis on Thursdays through Sundays, at either 1:30 p.m. or 3 p.m.
In the 1830s, the home was sold to a doctor and his family, who kept two families of slaves. The property has been restored to its general state during this era, preserving some original French wallpaper and faux wood trim. Restoration efforts are ongoing, and it's sometimes possible to see craftsman at work on detailed repairs.
If you're visiting with children, be sure to pick up a $1 booklet mapping out a Treasure Tree Leaf Hunt. There are six "treasure trees" on the grounds, all of which have been declared historically significant by the state and/or Mecklenburg County. Picnics are allowed on the grounds, as are leashed dogs.