Naples
TIME : 2-22 16:48:16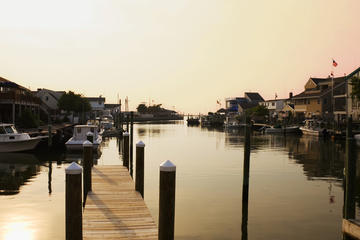 Naples
To see how Long Beach's elite live, head to Naples. The neighborhood resides on three islands divided by canals, which are lined with beautiful million dollar homes. These canals open into Alamitos Bay and provide an array of fun water experiences. For a bit of romance, ride in an authentic Venetian gondola down the canals while sipping a glass or wine or beer (BYOB) and enjoying the scenery. For something a bit more adventurous, kayaking is also an option.
Naples is a great neighborhood for exploring Long Beach's restaurant scene, as it's filled with delicious options for local and ethnic dining. While Russo's Neighborhood Ristorante & Bar serves up hearty Italian, Sushi of Naples can satiate your Japanese craving. And at the Naples Rib Company, you'll savor fall-off-the-bone ribs, juicy sausage and tender chicken.
When visiting Naples, La Bella Fontana Di Napoli is a fountain in the center of the neighborhood that's also a popular attraction. The structure was erected in 1971 and sits in a peaceful park that many say makes them feel as though they're in Naples, Italy.
If you're visiting during the holidays, Naples is well-known for its Naples Island Christmas Boat Parade. This annual tradition features small and large boats adorned in holiday decorations floating on the water.