Goffs Caye near Belize - Belize
TIME : 2-29 9:35:36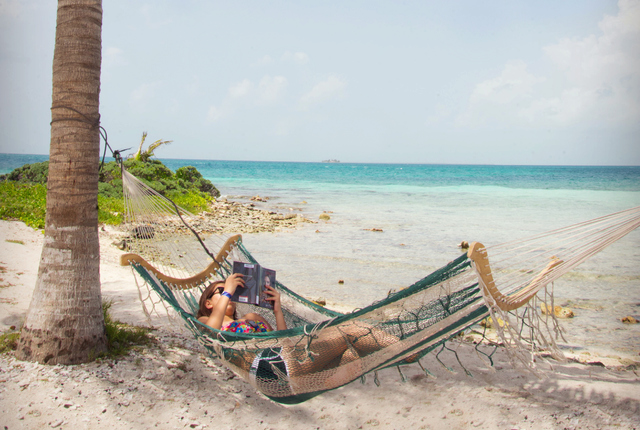 Goff's Caye - Some side effects may occur.
WARNING! This tiny remote island on the North side of the reef of the English Channel may cause some side effects: sleepiness, bouts of happiness and excessive thirstiness. If any of these occur, immediately grab yourself a complimentary rum punch, take a seat under the tropical palm trees in a colorful but weathered hammock, and enjoy the 360-degree views of the clear turquoise Caribbean waters. In most cases, island fever will occur.
How to get there: A+ plus company I used
+++++Exotic Eco Adventures +++++
Price
$40.00
• Time: 4 hours
• 1 hour Total Travel Time
• 3 hour beach Break (Depending if you Snorkeled)
• 1 hour guided snorkel tour (1hr 15minutes Beach Break)
• Food: Available for PURCHASE on the island. Between $8.00 and $12.00 for items such as grilled lobster, chicken and snacks.
• Fruit punch, Rum Punch, and Water are all provided by Exotic Eco Adventures
• Bathrooms Facilities are located on the Island
INCLUDES
• Round trip transfers from port
• Snorkeling gear and Snorkeling Vests
• Belize Tourism Board certified Tour Guides
• Famous Belizean Rum Punch and purified Water
• Entrance fees