Boranup Karri Forest
TIME : 2016/2/22 9:48:24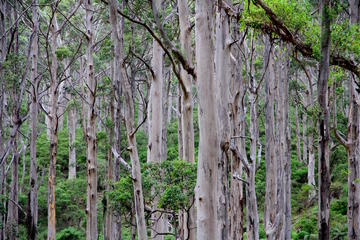 Boranup Karri Forest
A pocket of wilderness stretching along Australia's southwestern coast, the Boranup Karri Forest is one of the main natural attractions of the Leeuwin-Naturaliste National Park. A historic land belonging to the ancient Wardandi tribe, today the Boranup Forest is best known as a recreational area, with a network of walking trails, a number of karst caves, a forest maze and a camping area.
The most notable attraction of Boranup is its native Karri trees, pale-barked trees that can reach heights of over 60-meters, making them among the tallest in the world. As well as admiring the unique trees, bushwalkers can spot an array of wildlife, including kangaroos, emus, a wide variety of exotic birds and a colourful array of wildflowers during the summer months.
Practical Info
Boranup Karri Forest is located on the coast of Western Australia, around 300km southwest of Perth.
You Might Also Like