Bariloche is a pleasant, busy ski resort town of 110,000 located on the shores of Lake Nahuel Huapi, in the foothills of the Andes in northern Patagonia. Summer daytime temperatures range 18-26°C (64-79°F), but nights are still downright cold, so bring a sweater and a coat.The school works with several different organizations in Bariloche. The volunteer opportunity with the shortest time commitment is two weeks at an organic educational farm in the National Park Nahuel Huapi area. Volunteers will help farmers with organic farming, educate children about environmental care, and even build an ecohouse. Two-week volunteers help with feeding the animals, gardening, and maintaining the farm; those who can commit to four or more weeks and have intermediate Spanish can become involved with guiding the children who come on school excursions to learn about organic farming.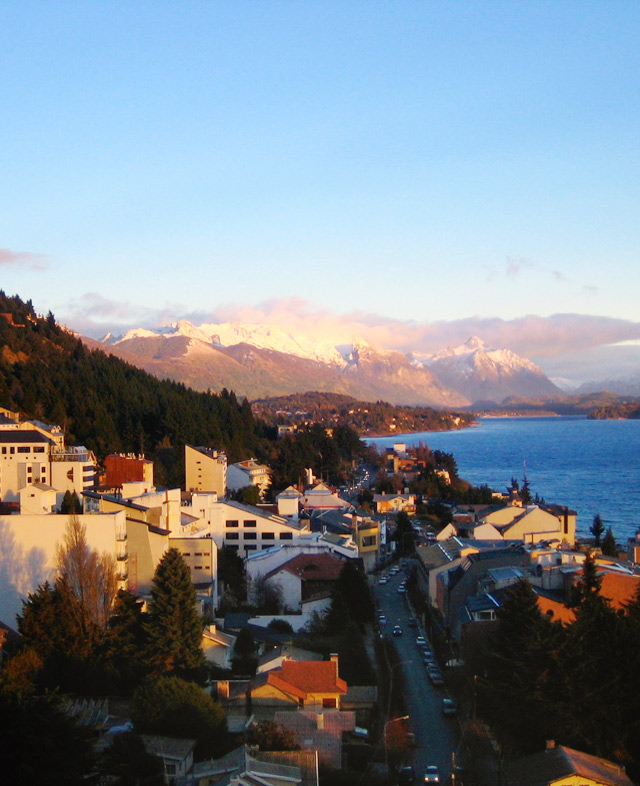 Other volunteer opportunities (which require at least four weeks commitment, and some two or three months) include supporting a community center at a village inside the national park, teaching English and helping out at a preschool, working in both gardening and educational outreach at a native plants nursery, volunteering at a center for mentally disabled persons, working at a dental clinic (no health background required), volunteering at a community soup kitchen (men only), taking care of children at day care while their teenage parents complete high school, or working with the rangers at the national park (January and February only).
In their free time, volunteers can study Spanish (classes at Spanish in Bariloche start at US$195 for 20 hours in a week, and volunteers get a discount on that) and enjoy the restaurants, chocolate shops, and cafés of Bariloche. In the summer (December-February) volunteers can hike through the national park, while winter (June-August) visitors can ski the local slopes. Summer daytime temperatures range 18-26°C (64-79°F), but nights are still downright cold, so bring a sweater and a coat.

Spanish in Bariloche
Bariloche, Argentina
tel. 54/294-452-4212
Application Process: Applicants must submit an email with a résumé and a cover letter explaining why they want to volunteer in Bariloche and the type of project they are interested in. A 100 percent commitment is needed, as the projects have minimal resources. Families are welcome (there are even specific volunteer programs for families).
Cost: There is a US$100 program fee for those also enrolled in a Spanish course; US$150 for those who come only to volunteer. A portion of the fee goes to the project. Volunteer living expenses are not included.
Placement Length: Varies by project: minimum two weeks on an organic educational farm; all other projects minimum of four or more weeks.
Language Requirements: Intermediate to advanced Spanish required for most projects; basic to intermediate acceptable for teaching English in schools.
Housing: Homestays are US$250 per week for a shared room, US$280 for a private room, and include breakfast and dinner. Hostels start at US$140 per week and include breakfast only. Volunteers can get a discount on these prices. Some projects, such as work at the organic farm or the national park, have on-site accommodations available.
Operating Since: 2002
Number of Volunteers: 15 in 2012.

---
Excerpted from the First Edition of Moon Volunteer Vacations in Latin America.