londoninfopage:Roads Less Travelled China itinerary
TIME : 2016/3/19 16:52:00
From Yunnan's capital city, Kunming, it's a 600km bus ride west to Liuku, the main town in the Nujiang Valley. Stock up on provisions here before making your way to the neighbouring Gaoligong Mountain Nature Reserve, home to Lisu villages. After a homestay with local Lisu hunters (learn to harvest local plants and herbs, fire a traditional-crafted crossbow and harvest cicadas), head 40km north along the Nu River.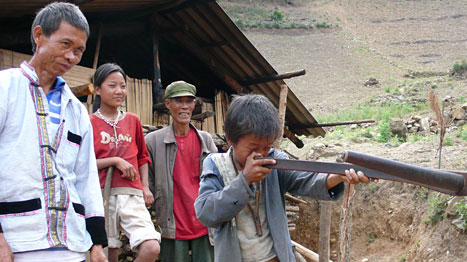 Zip across the raging river via a cable bridge, local style. Then, once your heart-rate drops back to normal, trek up to Jinman Village and check out the outhouses built for young women to entertain suitors.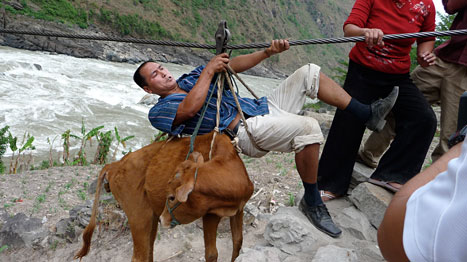 To proceed further north, secure a 4WD for the 96km ride through the Gaoligong mountain range, into the remote Dulong Valley. The valley is home to the roughly 7000-strong Dulong minority tribe. Here, the older women's facial tattoos bear witness to a now-forgotten cultural practice. Don't forget to bring food and drinks as gifts when you visit.
After all the action-adventure, take some time for a cultural hit in Shaxi, once an important pit stop on the old tea-trading route. The highlight is the old town square where you'll find a gorgeous, restored stage from the Qing Dynasty. If you're lucky, you might even catch a traditional Yunnanese opera performance.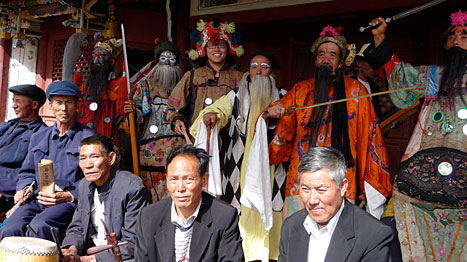 Finally, from Shaxi, catch a bus north to Zhongdian. Also known as Shangri-la, Zhongdian is home to the fierce Khampa tribe (a subgroup of the Tibetan people). A homestay with a local Khampa family will offer up activities such as horse riding, archery, yak herding and milking, and of course, copious amounts of yak-butter tea.