Panda fun in the snow at Ueno Zoo
TIME : 2-24 15:50:24
With the recent snowstorm in Japan that swept the nation in early February, there was some fun in the snow with Li Li 力力 and Shin Shin 真真 the giant panda bears at Ueno Zoo in Tokyo.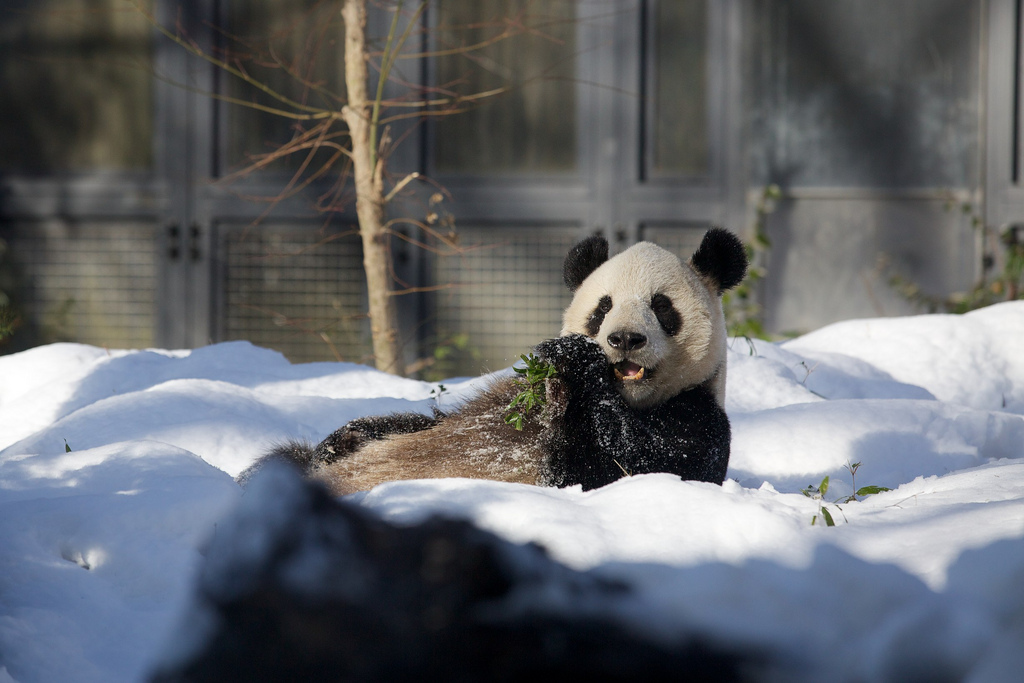 These two giant pandas arrived at Ueno Zoo from the Chinese Wolong Nature Reserve in Feb. 2011. The male panda, Billy (比力 ビーリー) was renamed in Ueno to Līlī (力力 リーリー) to emphasize his playful vitality. The female's name Siennyu (仙女 シィエンニュ 'Fairy') was changed to Shinshin (真真 シンシン), referring to purity (純真) and innocence (天真).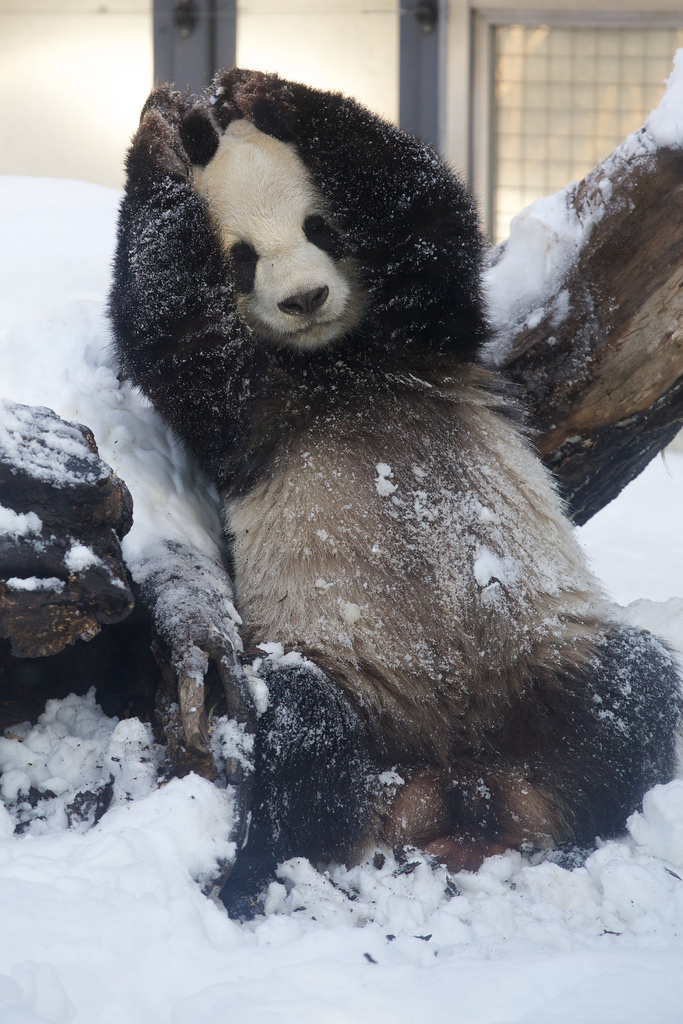 Photographs by Copanda V. from flickr, thank you so much and please enjoy the photos capturing the fun the pandas had in the snow!