3 Days in Vancouver: Itinerary Ideas
TIME : 2016/2/25 14:25:02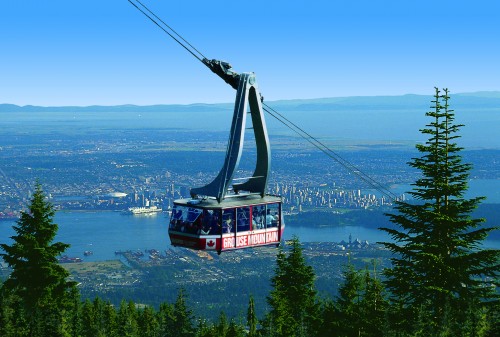 Bounded by water on one side and mountains on the other, Vancouver is a relatively compact city–a boon for time-strapped travelers wanting to cover a lot of ground quickly.
When you only have a few days to explore this scenic city on Canada's far left coast, you can be sure you've nailed the highlights with this foot-friendly two-day itinerary:
Day 2
Start the day with a stop at the Tickets Tonight booth at the north foot of Burrard St. to get last-minute half-price tickets to a performance later that evening. For the best choice of events, get there right at 10 am when the doors open. Time allowed: 15 minutes.
Walk or take the bus to Canada's largest Chinatown for a dim sum brunch. You'll  feast on some of the best Asian food in the world at a host of award-winning restaurants. Afterwards, grab a delicious cocktail bun at one of the local Chinese bakeries and explore the colourful food and retail shops in the area. Especially in the springtime, make time to visit the tranquil Dr. Sun Yat Sen Classical Chinese Garden. Time allowed: 3-4 hours.
If it's a clear-sky day, head for the nearby hills–specifically Grouse Mountain for a killer view of the city. (You can take public transit or take advantage of the free shuttle service from Canada Place to the nearby Capilano Suspension Bridge.) If you prefer water to mountains, opt for a whale-watching tour instead. Time allowed: 3-4 hours.
If the weather's not cooperating, seek cover: spend a few hours at the Vancouver Art Gallery and then indulge in a little retail therapy along Robson Street or inside Pacific Centre mall. Or take a sight-seeing tour with a private company or via public transit. If you don't mind a half-hour bus ride, the light-filled Museum of Anthropology at UBC is the perfect tonic on a gloomy day and will leave you with a deeper knowledge and appreciation of British Columbia's aboriginal heritage.  Time allowed: 3-4 hours.
Enjoy at least one high-end seafood feast while in this coastal city. For those who can't decide between sushi or seafood, I favour Coast (on Alberni St. near the Fairmont Hotel Vancouver) and Bluewater Cafe + Raw Bar (in Yaletown) where both are done to perfection.
Ready to book your trip to Vancouver? Use the search tool above to find cheap flights and accommodation!