Home to a diverse population and to a host of solid nonprofit organizations, Belize is a country in which volunteering opportunities abound. One of the most established programs is the Peace Corps, which has operated in Belize since 1962. Peace Corps volunteers are stationed throughout the country's six districts, and work in fields that include youth development, rural community development, healthcare, and environmental education.
Recently, I was able to interview Sameera Hassan, who is currently serving as a Peace Corps volunteer in northern Belize. She tells us what it's like to volunteer and live in "the Jewel".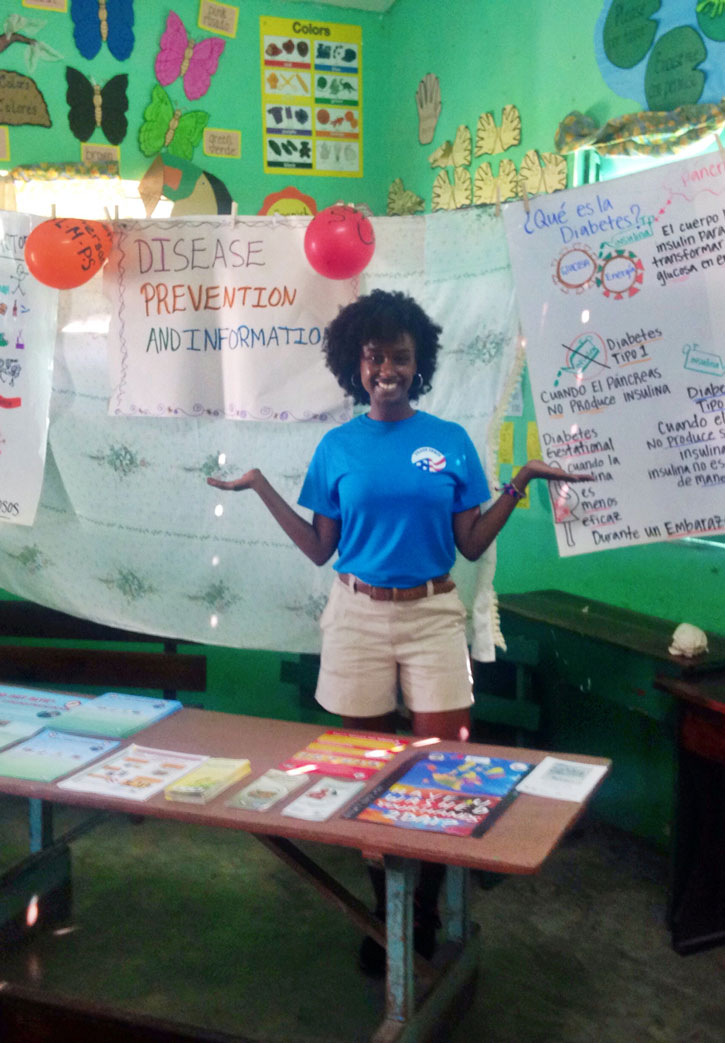 Tell me about the journey that led you here today—what is your origin and where did you grow up?
My mother is African-American and my father is a Somali immigrant. Growing up, we moved around quite a bit, but I consider my hometown to be Milwaukee, Wisconsin. My parents divorced when I was young and my mother primarily raised me. But I maintained a relationship with my father and kept a connection with Somali culture, something that has always been very important to me.
What did you study, and what inspired you to apply for the Peace Corps?
I majored in international politics and world affairs, with a certificate in peace studies and conflict resolution, at the University of Wisconsin–Milwaukee. I juggled a full-time course load and full-time job for the first two years. The decision to apply for the Peace Corps was one that satisfied my longing to be a resource for others. I didn't want to pursue another opportunity that would only benefit myself, but others, too. My passion for travel and learning to understand different cultures also made Peace Corps service a no-brainer.
How long have you been serving in Belize?
I've been serving in Belize for about seven months, not including two months of pre-service training done here in Belize. I'm based in a Spanish-speaking rural village in the northern Orange Walk District of Belize.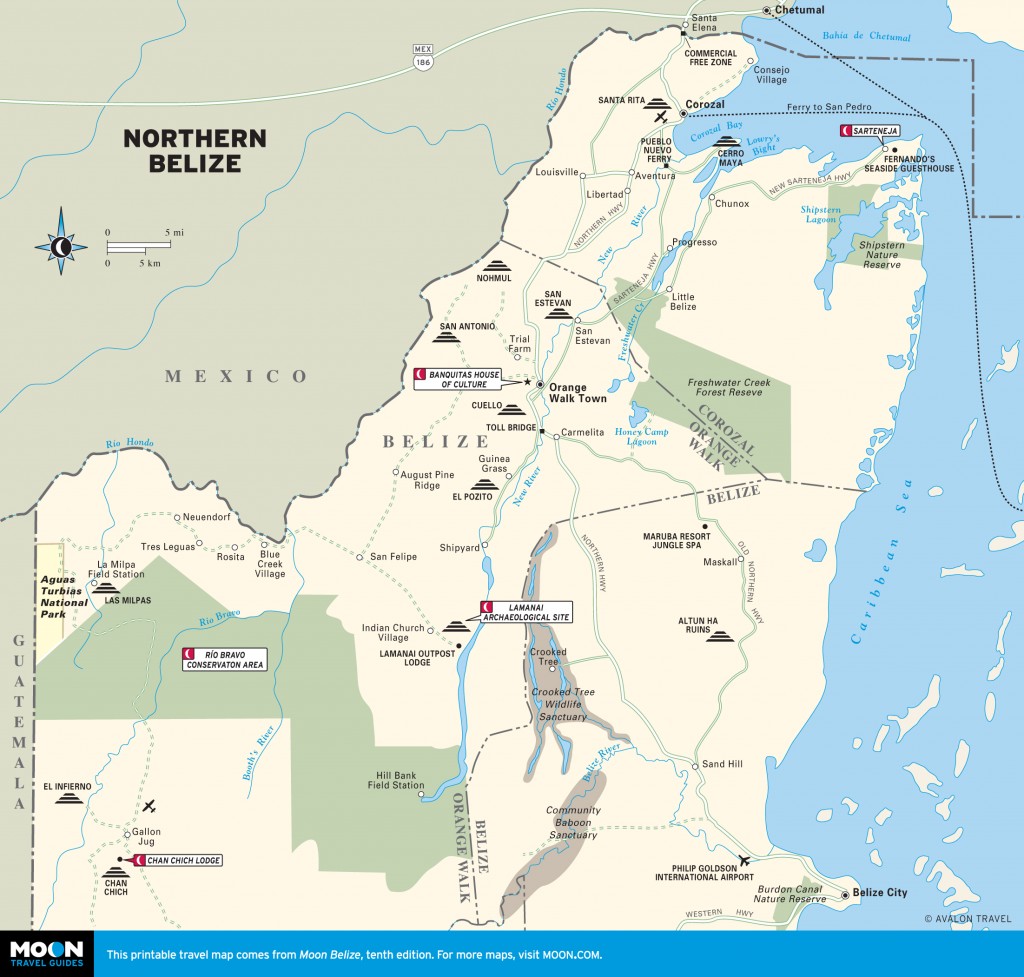 When you found out you were assigned to Belize, what was your initial reaction? And how did the reality compare?
My initial reaction was surprise. I expected to be sent to a country in Africa! I did a bit of research (since I'd never been to Belize), and turned up tons of images of a picturesque coastal vacation spot. The reality is that tourism in Belize only serves as a small portion of the bigger picture. Living like a Belizean local is a humbling experience. I am so fortunate to know the country beyond the resorts and beachfronts.
Describe an average day in your life as a Peace Corps volunteer in your village in Orange Walk.
That's difficult, because no two days are alike. My title is Community Health Resource Volunteer in my village, and that covers a whole range of duties. I wake up around 6:30am each morning and start the day with yoga to center myself and set a positive outlook for the day. I may have a meeting with health officials at the Orange Walk Hospital with fellow volunteers, or I may have health lessons planned for the day in one of the local schools. I could also have class with my newly developed village women's exercise group. The list goes on. I have dinner at the end of the day with my host-family—an important aspect of Belizean culture, and something I have come to appreciate and look forward to.
What have you learned about Belize over the past year that surprised you?
I was surprised to learn how culturally and ethnically diverse Belize is. There are five main ethnic groups that make up the majority of Belize's population: Kriol, Mestizo, Mayan, Garifuna, and Mennonite. Each of these groups has its own traditional clothing, customs, and dishes. Depending on which region of the country you are in, commonly spoken languages include Spanish, Kriol, Mopan and Q'eqchi Maya, or Garifuna. Despite this, English is the official language of Belize, so it is easy to get by here without knowing any of the other languages beforehand. Also, Peace Corps Volunteers are given language training prior to starting service so that they are prepared for work in their respective villages.
What's your greatest accomplishment so far in your assignment?
I could name initiatives or programs I've started in my village, but I feel that my greatest accomplishment so far has been in the relationships I've built and continue to build in my village. The fact that I've made true friends and earned the respect of my community is more important than any program I could create. Just walking down the road and hearing all the children yell "Tardes (afternoon) Miss Sameera!" with some running up just to hug me brings me so much joy and has made this journey well worth it.
Do you think volunteering in Belize has changed you already? If so, how?
Volunteering in Belize has changed me in so many ways, I could write a book about it. I will say, though, that one of the biggest changes is my health-consciousness. As a health promoter in a village, I lead by example. This has brought me increased self-awareness of what I consume, how active I am and how well I take care of myself. My personal journey toward a completely healthy lifestyle has been one of the biggest gifts of my volunteer experience so far. Being here has also brought me a level of patience far greater than I've ever had before.
Do you have any advice or tips for those considering Belize as a volunteering destination?
Manage your expectations. While Belize is a gorgeous country, it is still a developing country with an abundance of poverty and disparity. For example, there is little to no access to quality health care, especially for residents of rural villages, due to the lack of reliable transportation to the closest town and villagers' inability to pay for services. The Peace Corps' primary project in Belize focuses on educating communities about preventative measures they can take to improve health in the country. That said, help is much needed—your community will appreciate the work you do for them, and the journey is transformative in itself. Oh, and bring lots of bug repellant!
What are some other do's and don'ts that volunteers should be aware of?
Greet everyone and introduce yourself, especially in your area—whether they are a stranger or not. It goes a long way with building relationships and gaining the respect of your community. It seems simple enough, but the Peace Corps is really a full time "on" job, so even on the bad days you have to smile and greet people you pass. It can take getting used to because in the US it's not as customary to speak to strangers, but here, it is.
Don't expect to pump out projects as soon as you get here. Take time to integrate and learn about your community and its people. I can't stress enough the importance of the relationships you build. Not only do they shape the success of your work here, they will last longer and go farther than any projects you may implement.
Do you get to play tourist during your down time? Which is your favorite sight, and where are you eager to visit?
Absolutely, but not often. So far, my favorite place has been Placencia Beach. Though it's a tourist attraction, it is still a very calm and peaceful place. I found so much joy in doing morning yoga on the white sand right in front of the beautiful blue sea. I'm eager to visit a permaculture and agroforestry research farm near Punta Gorda next, as I am personally very interested in gaining knowledge around creating a sustainable lifestyle. And I hear it is beautiful.
Do you think you'd want to return to Belize one day?
Yes, without a doubt. Volunteers in Belize are required to live with host-families during their entire service. My host-family has become a real family to me and I could never leave Belize without returning to visit them.